East Garden Restaurant (map, 2888 Belmont Avenue, Victoria, BC, Canada, phone: 250-598-1232) is a Chinese restaurant hidden away in a residential neighborhood in Victoria, near the Hillside shopping centre.
The restaurant is very popular for take out and is a local favorite. The restaurant has a large, bright and well-kept dining area that would be suitable for large groups, families, or friends looking for casual dining. We ordered the Dinner Combination for Two, which was around $15 each and also included rice and soup (items pictured below).
The waitress kindly allowed us to substitute some dishes in the combination at a small extra price. I thought the food was really tasty, as well as generously portioned. Our total bill before tip (but including tax) was $33.99, which is quite reasonable considering how many dishes were included. We had lots of food left over, almost enough for another whole meal!
(For a photo of the exterior of the restaurant please visit Tourism Mall.)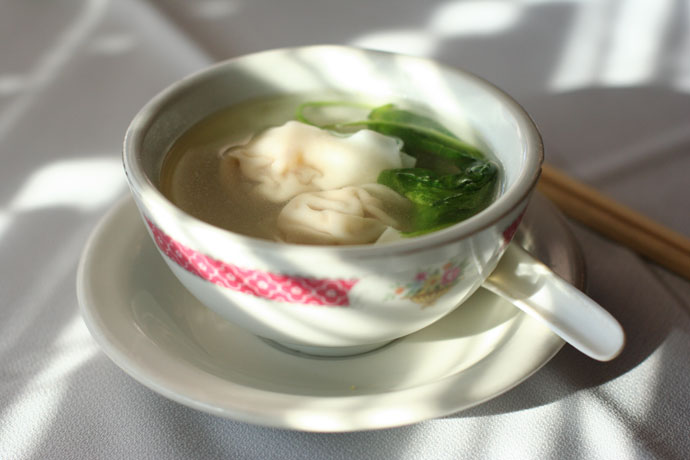 (above) Won ton soup at East Garden restaurant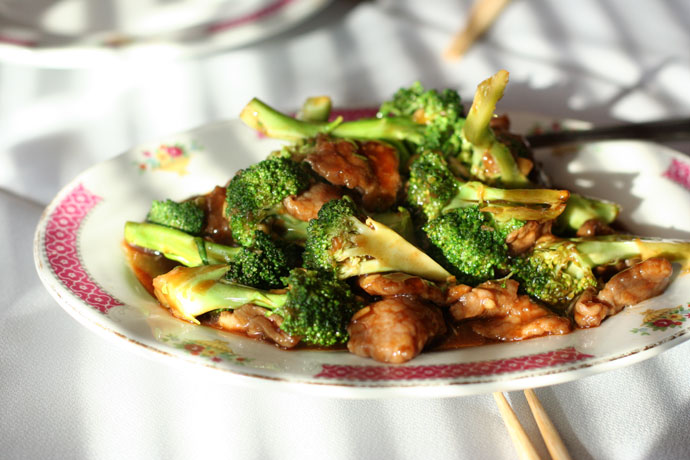 (above) Chinese Beef and Broccoli from East Garden restaurant in Victoria.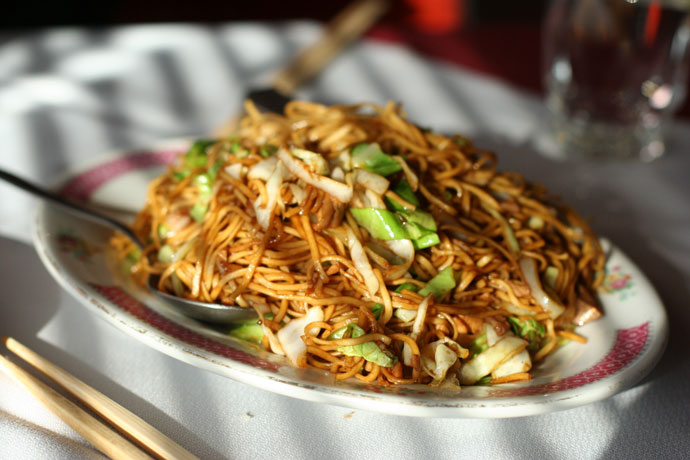 (above) Chow Mein noodles from East Garden restaurant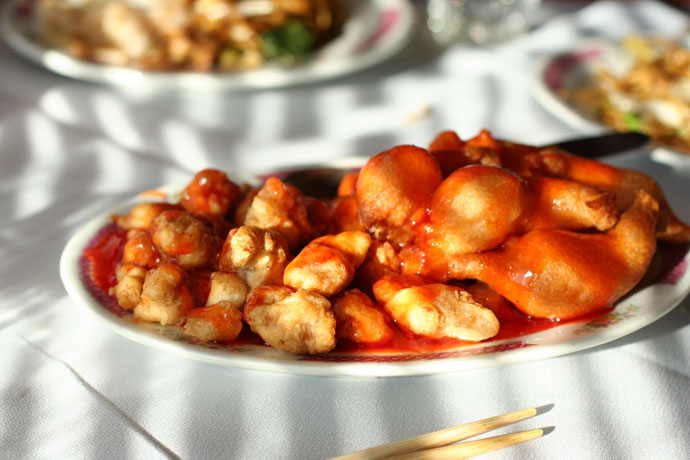 (above) Deep fried prawns and pork from East Garden Chinese restaurant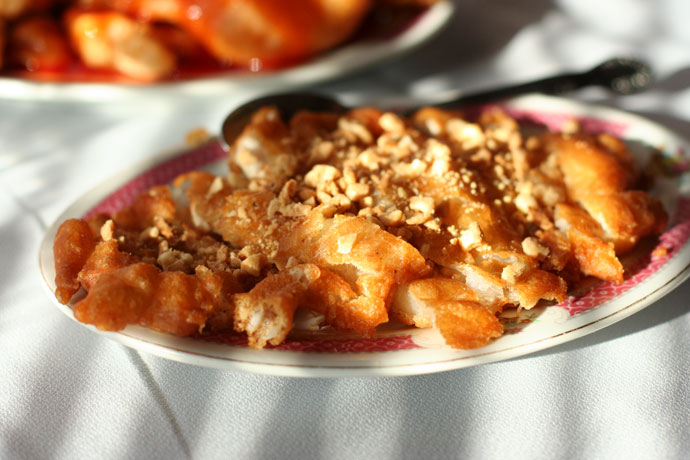 (above) Breaded chicken with peanuts