Cactus Club (web site) is a chain of really trendy, energetic and fun restaurants with outstanding food.
Their location in West Vancouver (at Park Royal Village, 855 Main Street, West Vancouver, BC, phone, 604-922-1707) also features live jazz by the Geoff Peters Trio on selected Tuesday nights. Please call the restaurant to confirm about the live music.
Prices for dinner entrees are in the $15-$25 range. I really enjoyed the Steelhead Salmon Entree (pictured below) as well as my favorite snacking items, the Westcoast pockets (also pictured below). The Chicken Jambalaya rice bowl (also pictured below) was tasty as well.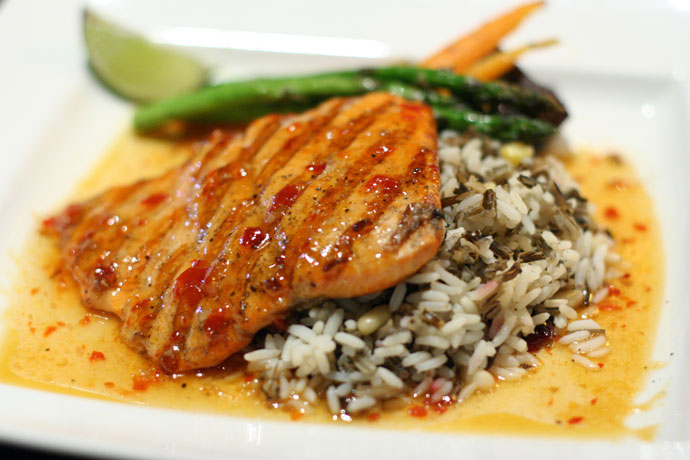 Cactus Club's Steelhead salmon Entree – grilled to perfection!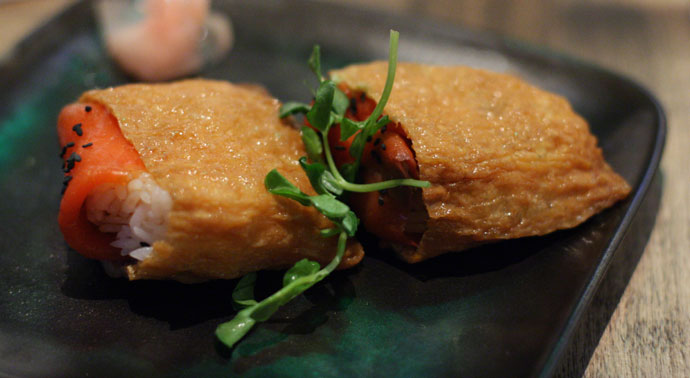 Westcoast pockets – like sushi, but bigger and better.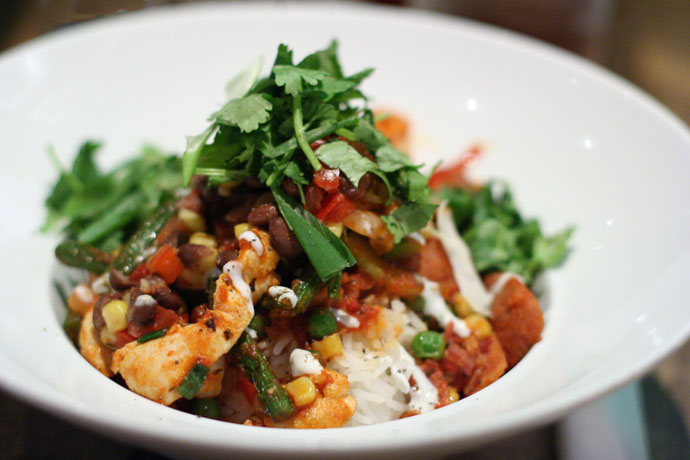 Chicken Jambalaya rice bowl. A colorful melange of ingredients combine for a yummy taste experience.