Earl's (web site, map, reviews, 1601 W. Broadway, Vancouver, BC, Canada, phone: 604-736-5663) is a popular chain of restaurants that serves casual Canadian and American-style cuisine. There are two Earls locations on West Broadway in Vancouver, one at Fir street (which I visited) and another just east of Oak street (901 W. Broadway, Vancouver, phone: 604-734-5995). For a complete list of the other Earl's locations in the Greater Vancouver area, be sure to visit their web site.
Earl's offers a good selection of pizzas, soups, burgers, sandwiches, pastas and wok dishes, as well as signature entrees such as steaks, seafood, and chicken. The prices are quite reasonable, with most dishes in the $10 to $20 range. I especially like their pizza. Pictured below is the Californian Pizza (around $12.50), which is made with shrimp, pesto, sundried tomatoes, and feta. The Margharita pizza ($10.50, also pictured below) is a simple but tasty pizza made with fresh basil, rich tomato sauce, mozzarella and white cheddar. We also enjoyed the Calamari (deep fried squid, pictured below, $10) which was served with sweet red onions and a special tzatziki sauce made in house.
The Earl's location at Fir and Broadway is quite large, easily accommodating large groups, and has a bright solarium that is great for dining on sunny days. There is limited free parking available (provided you register your license plate with the host/hostess) and the restaurant is also on the Broadway bus route.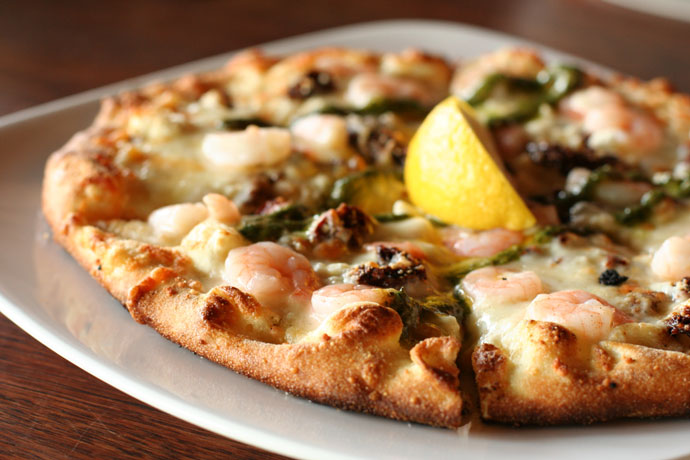 (above) Californian Shrimp Pizza ($12.50) at Earl's Restaurant in Vancouver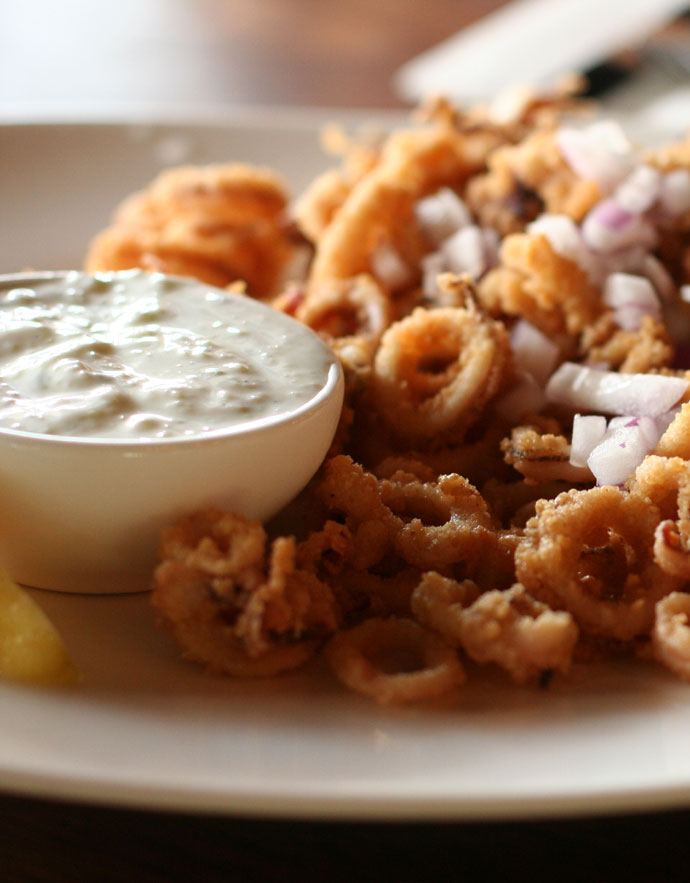 (above) Calamari appetizer ($10) at Earl's restaurant on Broadway at Fir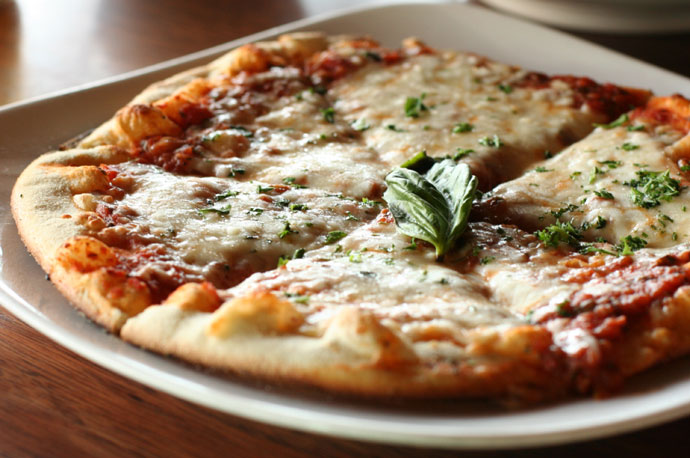 (above) Margharita pizza at Earls in Vancouver ($10.50)