Hon's Wun-Tun House (1339 Robson Street, Vancouver, BC, Canada, phone: 604-685-0871) is a large cafeteria-style Chinese restaurant downtown that is very popular with families and casual diners because of the low prices and generous portions.
Hon's has other locations in Chinatown (288 East Pender Street, Vancouver, 604-681-8842), New Westminister (408 6th St, New Westminster, 604-520-6661), Coquitlam (310 – 3025 Lougheed Hwy, Coquitlam, 604-468-0871), and Richmond (101 – 4600 No. 3 Road, Richmond, 604-273-0871).
Hon's on Robson has an open kitchen concept, with a totally separate kitchen for Vegetarian dishes as well as a special area where they prepare the potstickers. On Saturday during the day Hon's serves Chinese Dim Sum, which is always a special treat. We ordered the many Vegetarian Dim Sum items pictured below, and our total bill for two people came to just under $20.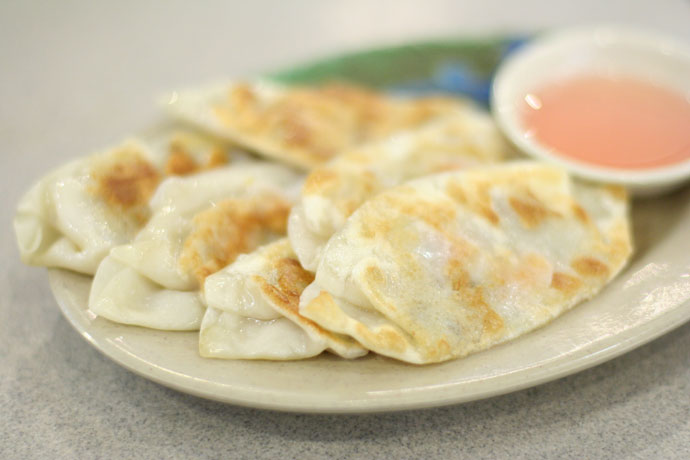 Vegetarian Potstickers ($3.25)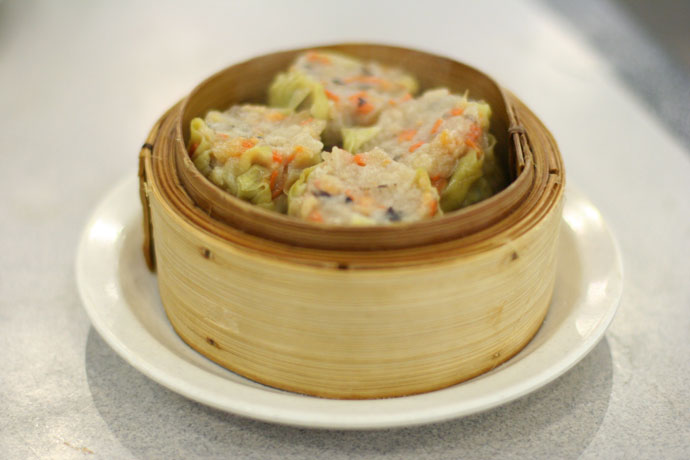 Chinese Vegetarian Siu Mai dim sum ($3.00)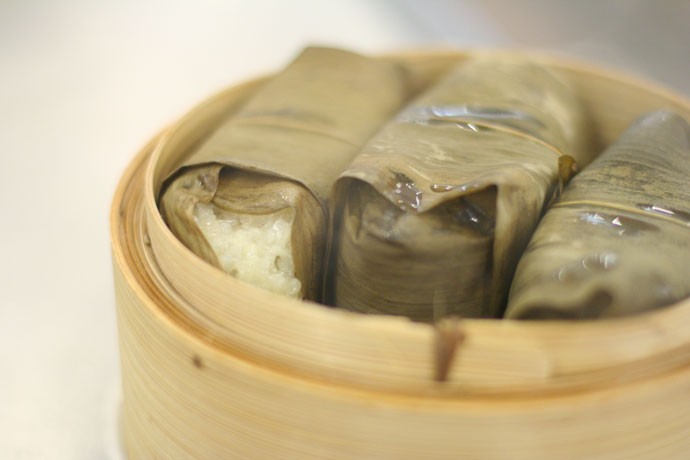 Chinese Vegetarian Sticky Rice ($3.00)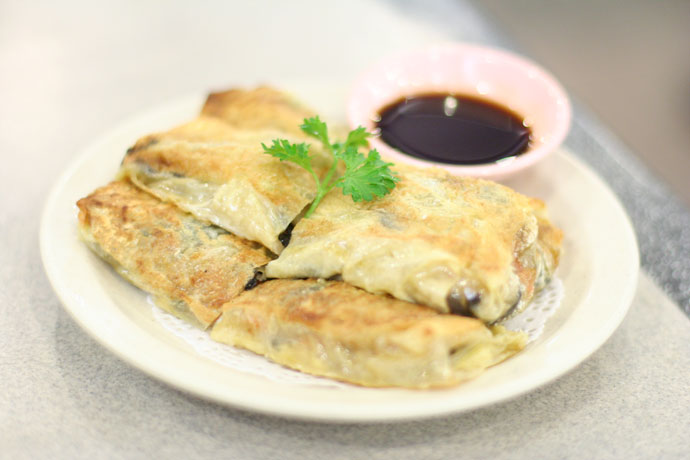 Chinese Vegetarian Bean Curd Roll ($2.75)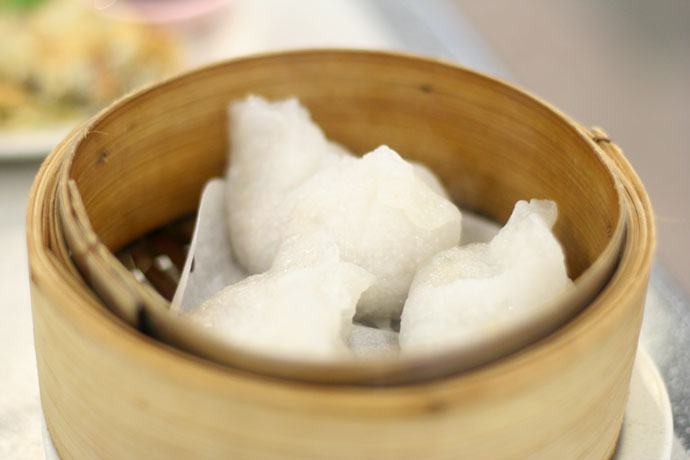 Steamed Vegetarian Pork Dumpling ($3.00)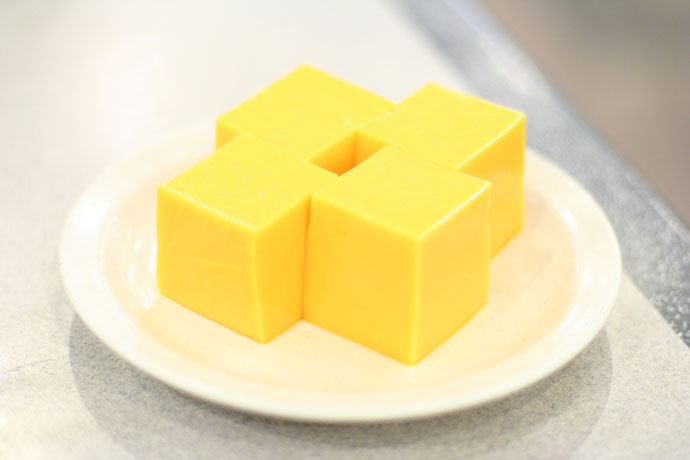 Mango Pudding Cake ($2.50)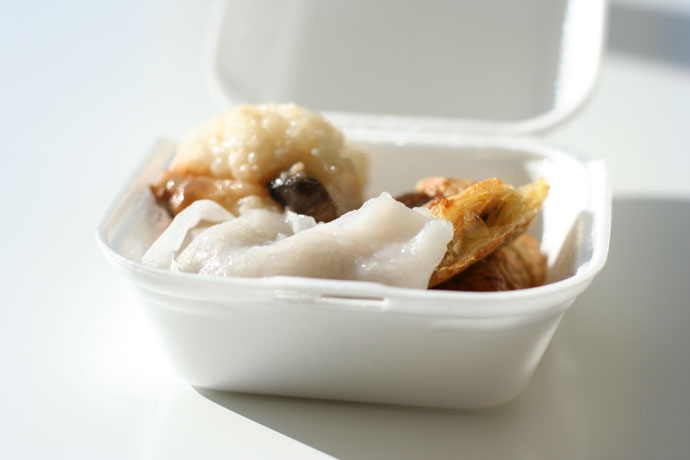 Be sure to get your leftovers to go! Hons Chinese food is good for take-out too.