Maruchu Japanese BBQ Dining (2065 – 4580 #3 Road, Richmond, BC, Canada, phone 604-214-3770) offers an authentic Japanese version of the popular Korean BBQ style dinner, where you are given marinated meats and cook them yourself at a grill at your table. If you've tried Korean BBQ before you'll find the Japanese style quite similar, but perhaps a bit less spicy. Reservations are recommended, as the restaurant is quite small and gets full on weekends. Price per person is in the $20-30 range, depending on how hungry you are!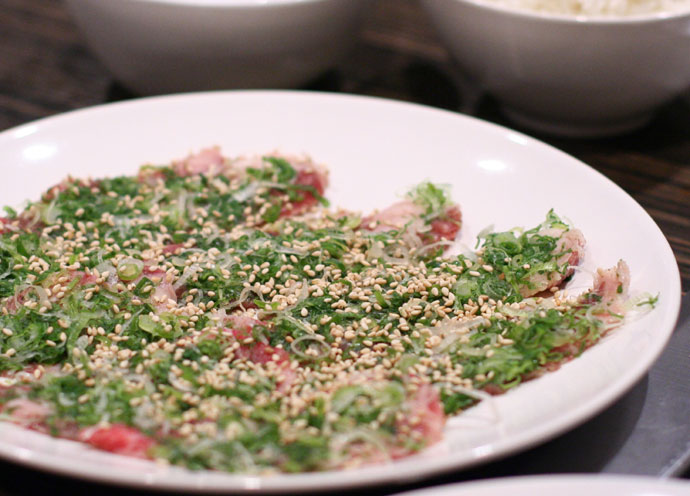 A plate of raw meat that is marinated and topped with sesame seeds and green onion.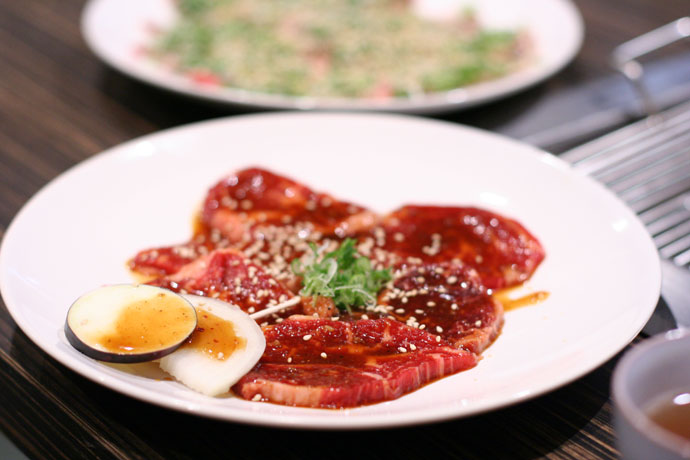 A plate of marinated meat before we cooked it on the BBQ at the table.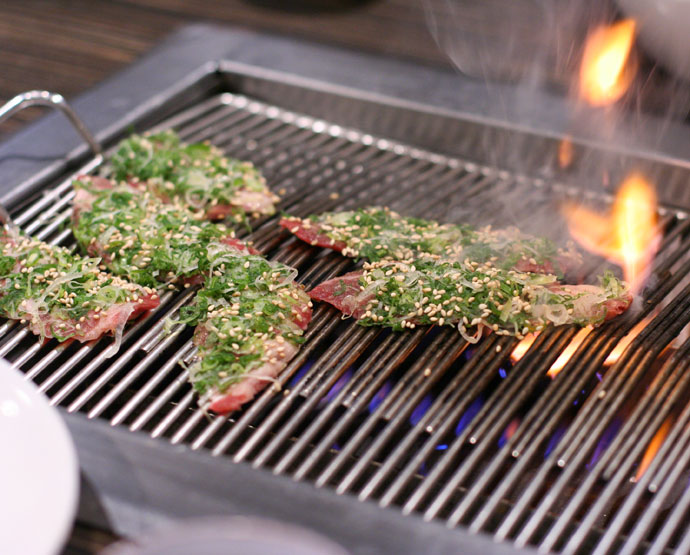 The BBQ in action!