Sushi California (501A North Rd, Coquitlam, BC, Canada, phone: 604-931-8284) is a small but very popular Japanese sushi restaurant at the corner of Austin and North Road, across from Lougheed Mall in Burnaby. It's within walking distance of the Lougheed Mall skytrain station.
The restaurant has very reasonable prices, and quite fresh ingredients. [On my visit in 2008] I enjoyed the Tako Sunomono (octopus, $3.25, pictured below), the Alaska Roll ($3.75, also pictured below), and the Smoked Salmon Cream Cheese Roll ($3.95, pictured below). I also added two pieces of nigiri sushi, the Tamago (egg) and Inari (sweet bean curd wrapper), which were only $1 each.
The restaurant also caters to vegetarians, with a good selection of vegetarian rolls (also pictured below). For more info and another photo, view Part 1.
Update: Jan. 24th 2010. I visited Sushi California again and made a video of my visit. Watch on Youtube or use the player below.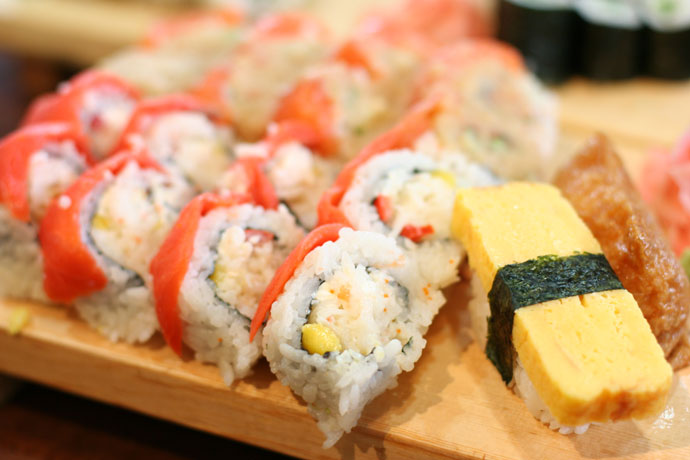 Smoked Salmon Cream Cheese sushi roll ($3.95) and Tamago and Inari nigiri sushi ($1 each)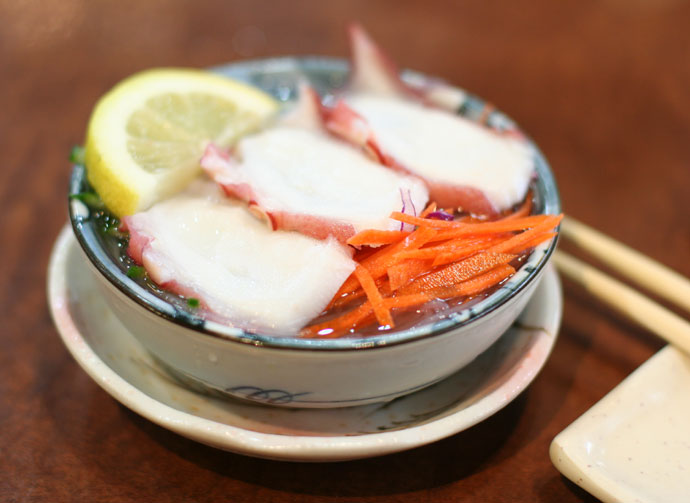 Tako sunomono (octopus salad with rice noodles and sweet vinegar broth) – $3.25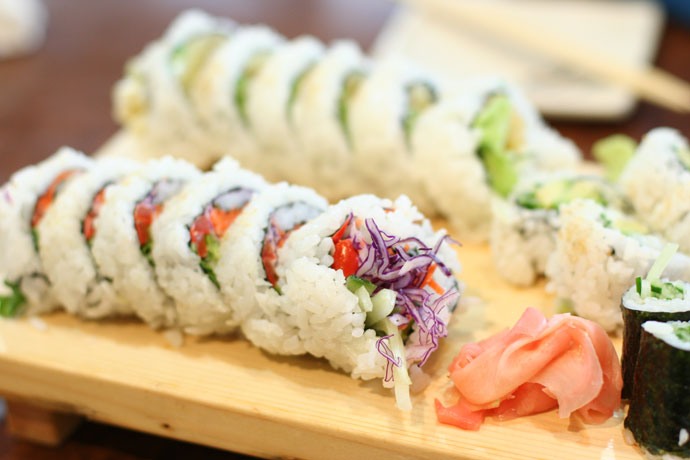 Japanese Vegetarian sushi rolls at Sushi California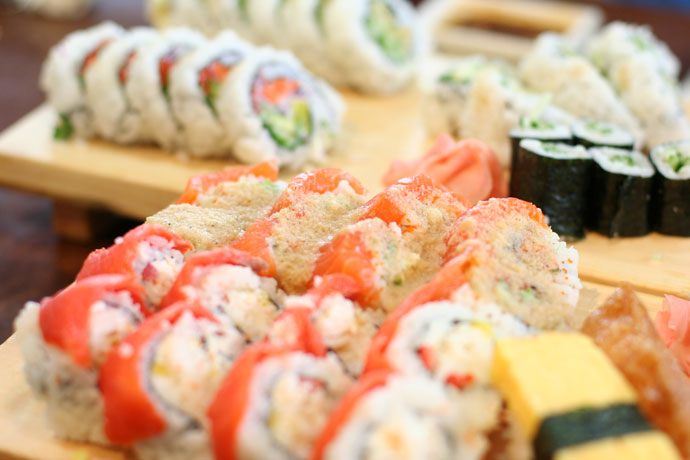 More of the sushi feast. Delicious Japanese food!! The total bill per person before tax and tip was only $12.95.