Cactus Club Yaletown (web site, 357 Davie Street, Vancouver, BC, Canada, phone 604-685-8070) serves contemporary Pacific Northwest cuisine in a trendy, fun and stylish atmosphere.
A reviewer on Dinehere.ca writes (click here for review link):
The ambiance is great[…] Cactus Club is consistent across town with the edamame, curly fries and salads being my favourite. It is a great place to meet a buddy for a quick bite or catch up over a drink and appies. The prices are reasonable and the food quality satisfactory.
Pictured below is the Cedar Roasted Salmon entree (priced around $23), fresh steelhead salmon with a pine nut parmesan crust, served on a cedar plank with roasted vegetables and herb and feta fingerling potatoes. Delicious!
Also check out their West Vancouver location with live music.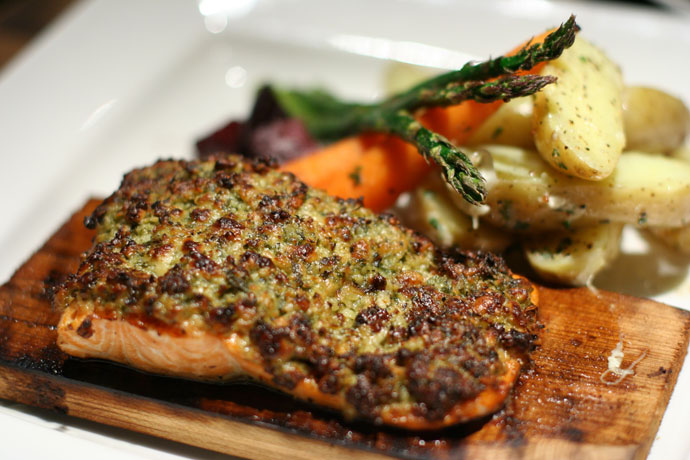 Cedar Roasted Salmon Entree at Cactus Club ($23)