Yamato Sushi Restaurant (visitor reviews, 616 Davie St, Vancouver, BC, Canada, phone: 604-682-5494) is a tiny hole-in-the-wall Japanese restaurant on the edge of Yaletown downtown. Yamato has decent food quality and incredibly low prices.
Carrotstop, a reviewer on Dinehere.ca writes:
[…] Yamato Sushi on Davie is the perfect place for me. They have great combo deals, like 18 pieces of sushi for $5.50. That's what I always get. Sushi combo, and with a little extra cost, I can twist the combo a little and get the special rolls I love (the avocado roll). The portions are on the larger side. The quality of the sushi rice is nice, soft and fluffy. The wasabi is to kill for. It is very strong, I love it.
Pictured below are various selections from the Bento Box A, which is about $7.00 and includes miso soup, green salad, California roll, chicken (or beef or vegetarian) teriyaki, prawn and yam tempura, and deep fried gyoza. What a deal! Also pictured below is the BC Roll (around $2.00).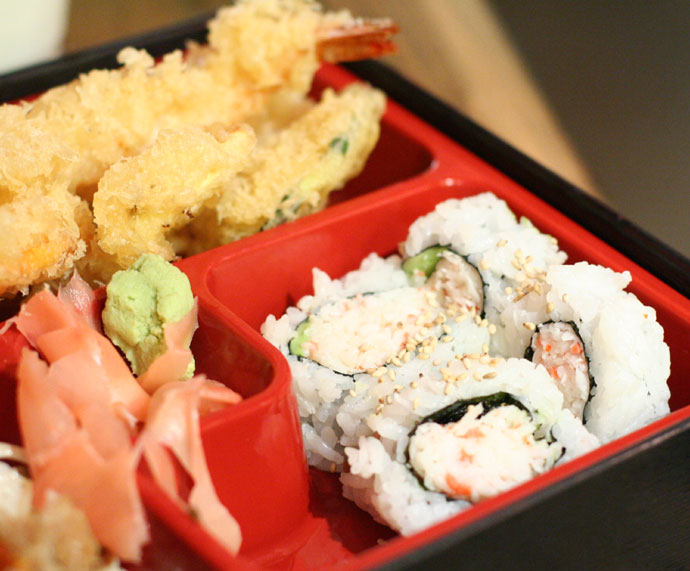 Japanese Bento Box, California roll sushi and prawn and yam tempura.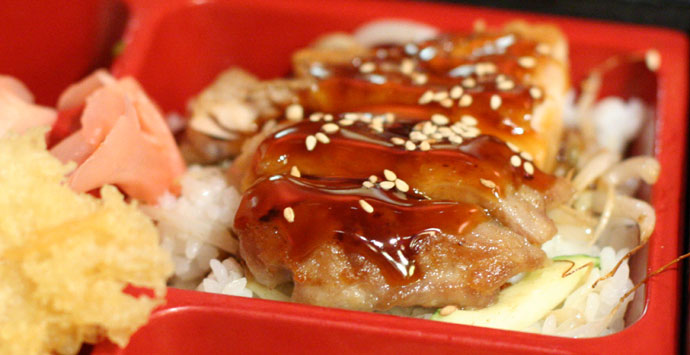 Japanese Chicken Teriyaki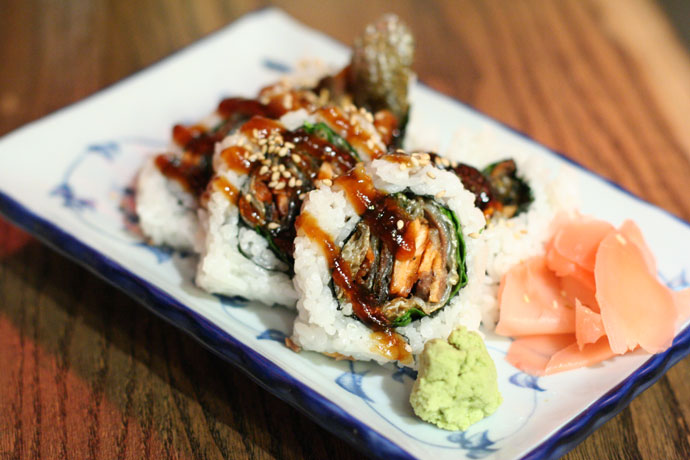 Japanese BC Roll Maki Sushi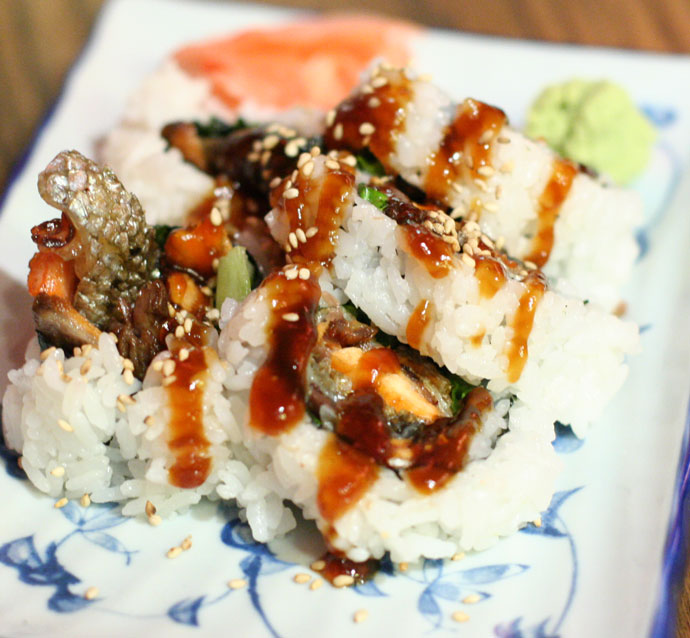 Another photo of the delicious BC Roll sushi.