Khai Thai Cuisine (809 Seymour Street, Vancouver, BC, Canada, phone: 604-682-7000) is a nicely decorated, airy room with skylights, and a layout of tables and cozy nooks in which to enjoy a relaxing Thai meal.
Located conveniently in the heart of downtown Vancouver near hotels such as the Vancouver Westin Grand, as well as the Vancouver Public Library, Khai Thai Cuisine has affordable lunch time specials, with a variety of choices of curries and other Thai dishes such as the Pad Thai.
The combinations are $9.95 at lunch, and come with a green salad (pictured below), rice, deep fried spring roll, and a main course such as the Penang Curry with Chicken (also pictured below). I found the service was excellent and the flavors of the curry were so good that I finished every last spoonful!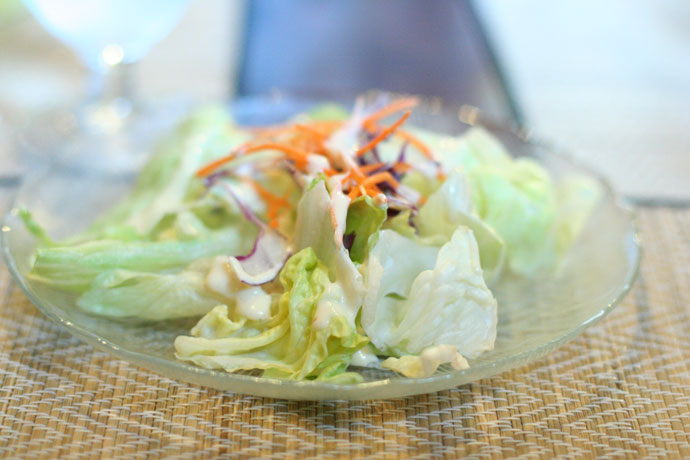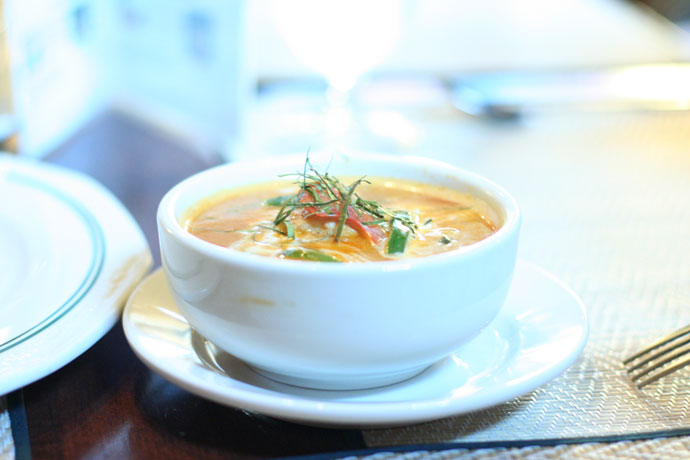 Panang Thai Chicken Curry, served with rice, spring roll, and green salad (pictured above), all for $9.95 (at lunch time).