Shanghai 1949 (facebook, 1215 Davie Street, Vancouver, BC, Canada, phone 604-699-8878) is a modern Chinese bistro located in Vancouver's downtown West End neighborhood. It was almost 10pm on a warm Monday evening and I happened to be meandering around downtown with a friend, taking in the sights and sounds of citizens at leisure (the next day being Canada Day). The modern decor of this restaurant always intrigued me and we decided to pop in for a quick bite.
The 1949 Spring Rolls ($4.00, pictured below) were quite frankly the best spring rolls I have ever had. I believe they were made with pork, and were incredibly juicy.
The restaurant was all out of Cod fish, but instead the chef prepared a special Malaysian-inspired spicy Tai (snapper) fish, which was bursting with flavor and was quite a generous portion ($12, also pictured below). We also ordered a plate of steamed white rice ($2). Not bad for a late night snack, and I'll definitely be back to try some of their other selections.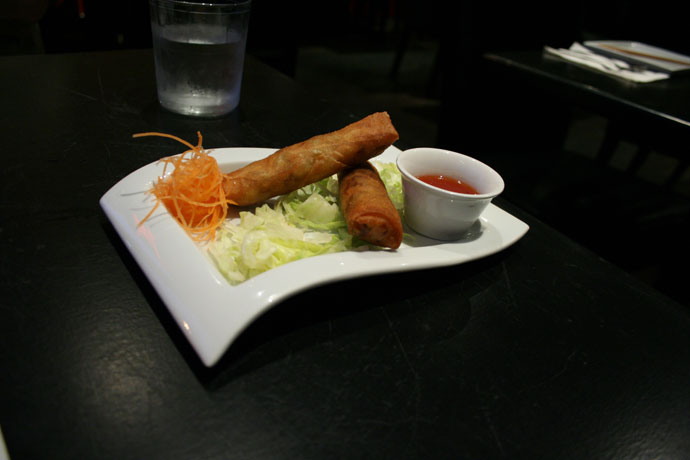 (above) Spring Rolls from Shanghai 1949 Chinese Restaurant ($4.00)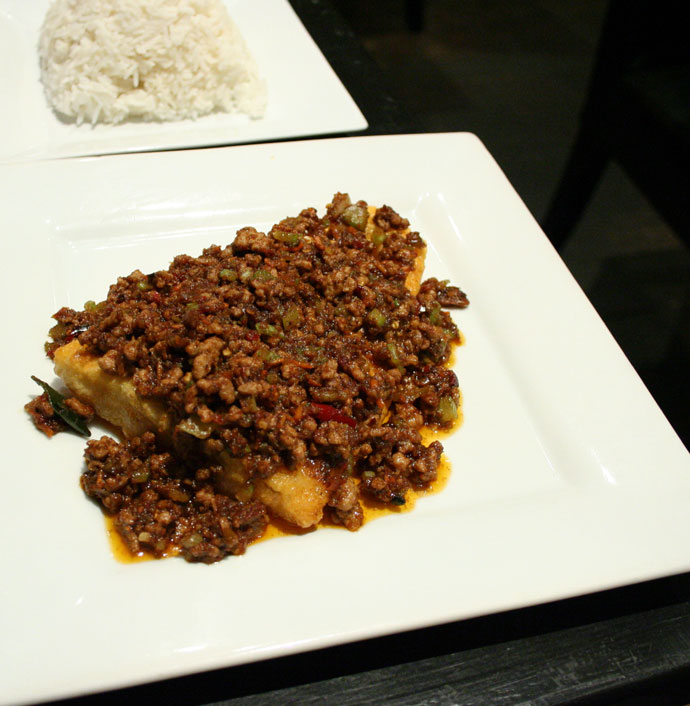 (above) Chef's special Tai fish (also known as Snapper, $12) from Shanghai 1949 Restaurant in downtown Vancouver.