Canada Place (web site, map, 999 Canada Place, Vancouver, British Columbia, V6C 3B5, Canada) is Vancouver's trade and convention centre, as well as the main cruise ship terminal. The building is a city landmark for its modern architecture and distinctive five sails that give the building the look of a huge boat. Pictured below are the sails of Canada Place at night.
After walking up to the concourse deck to take this picture, I went with my friend to the very fancy Pan Pacific Hotel Lounge which is in the same building, and we enjoyed some drinks from a table with a stunning view of the Lion's Gate Bridge. As well as being home to this luxurious hotel, the building also houses the CN Imax Theatre, a popular tourist attraction for 3D and immersive films.
For more photos please view Part 1.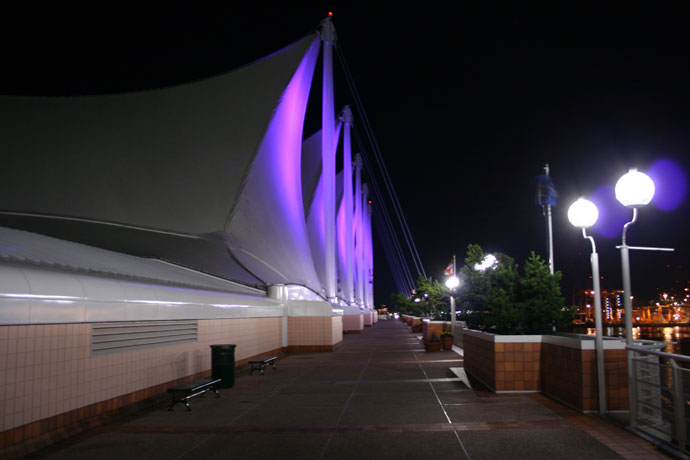 (above) Canada Place in Vancouver at night