Mui Garden Restaurant (map, web site, 5960 Minoru Boulevard, Richmond, BC, Canada, phone: 604-303-7977) is a Hong Kong style cafe that specializes in authentic Malaysian Curry.
This restaurant is well established within the local Asian community and I was one of the few Caucasian diners enjoying the food that night. However, I think the fantastic flavors at Mui Garden would appeal to many people regardless of their ethnic backgrounds.
For example, the Chicken Satays ($8.50, pictured below) were the most juicy, flavorful chicken satays I have yet tried, in my opinion beating out the satays at the more upscale Tropika on Robson. I also tried the Beef Brisket Curry served on chow mein noodles ($9.50, also pictured below), and the combination of spices was really great, making for a really satisfying main course to share with my friend.
fadaryll writes on DineHere.ca (click here for review link):
I've eaten in Mui many many times and I always order the beef brisket curry (fish curry is good as well), green beans with minced pork, and anything else that my friends and I feel like at the time. I have never been disappointed with the food. Besides being Chinese, I've grown up eating Chinese food and Mui definitely one of the top with its awesome curry among other things.
Video from Mui Garden: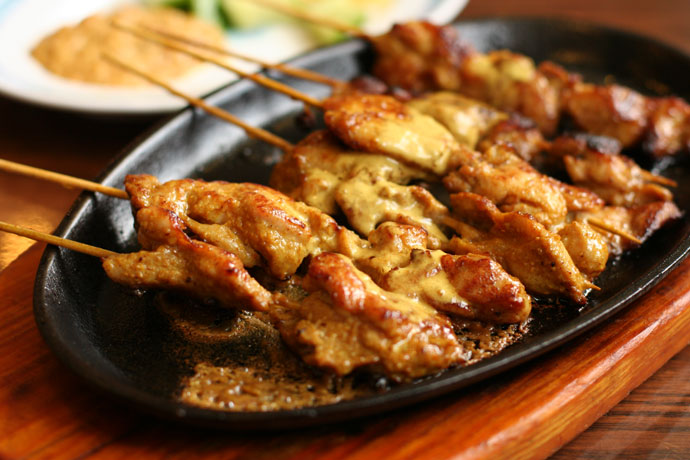 (above) Chicken Satay skewers at Mui Garden restaurant in Richmond ($8.50)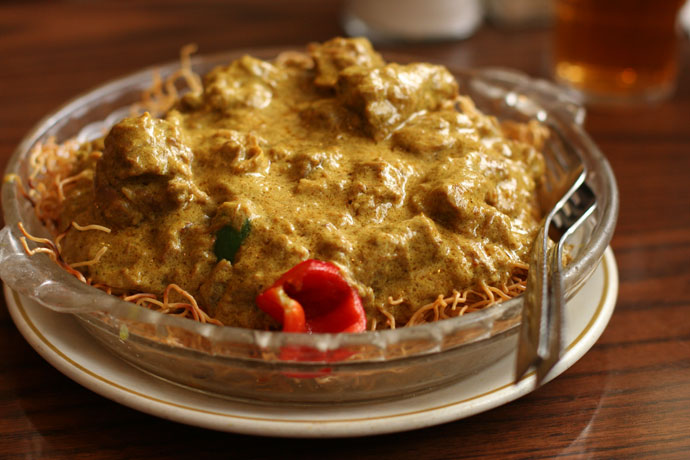 (above) Beef brisket curry on Chow Mein noodles from Mui Garden restaurant ($9.50)