Tropika (web site, 1128 Robson Street, Vancouver, BC, Canada, phone 604-737-6002) is one of Vancouver's most popular Malaysian and Thai restaurants. Located in the heart of the trendy downtown Robson Street shopping district, Tropika is a good sized restaurant with modern, upscale decor, but more importantly, really outstanding food.
Pictured below are the satays (meat skewer appetizers, $1.20 each), roti canai (Malay bread, $2.95), Hainanese chicken (half chicken, $12.95), pineapple fried rice with ham and chicken ($12.95), and a special drink: coconut juice served in a fresh coconut. We had a large group (9 people) and made reservations a few days in advance. The serving staff and kitchen handled our group flawlessly and we enjoyed the flavors of the dishes very much.
Two other locations of Tropika Restaurant in Vancouver are: Tropika at Cambie (2975 Cambie Street, Vancouver, BC, Canada, phone 604-879-6002) and Tropika at Aberdeen (Unit 1830, Aberdeen Centre, 4151 Hazelbridge Way, Richmond, BC, Canada, phone 604-233-7002)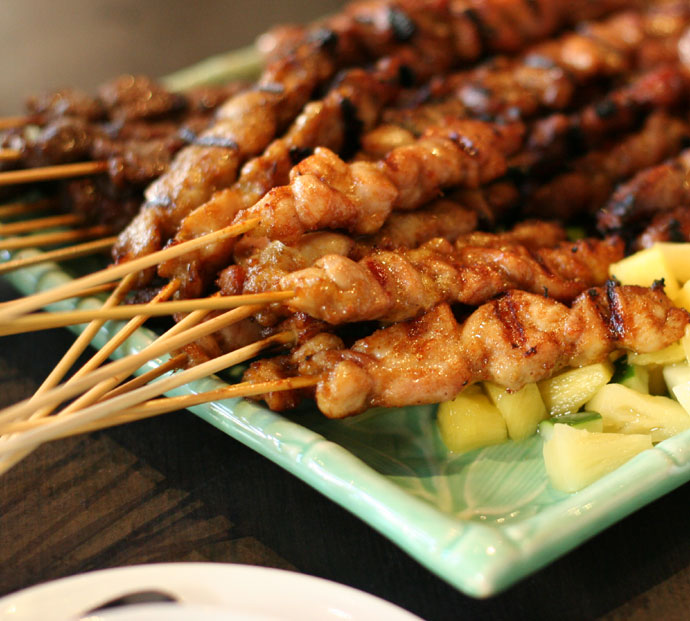 Beef, chicken, lamb, and pork satay skewers ($1.20 each)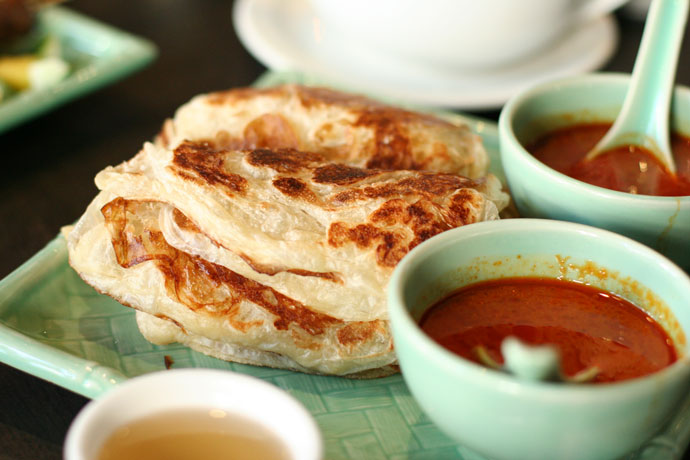 Roti Canai (Malay Bread, $2.95) – this was really puffy and tasted great with the accompanying sauce.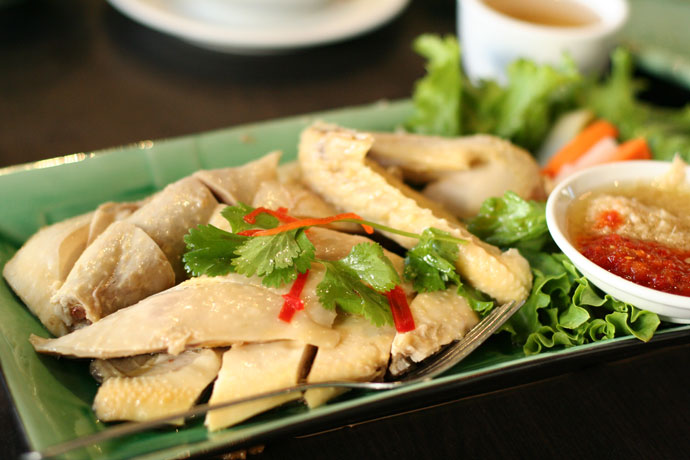 Hainanese Chicken (Half $12.95)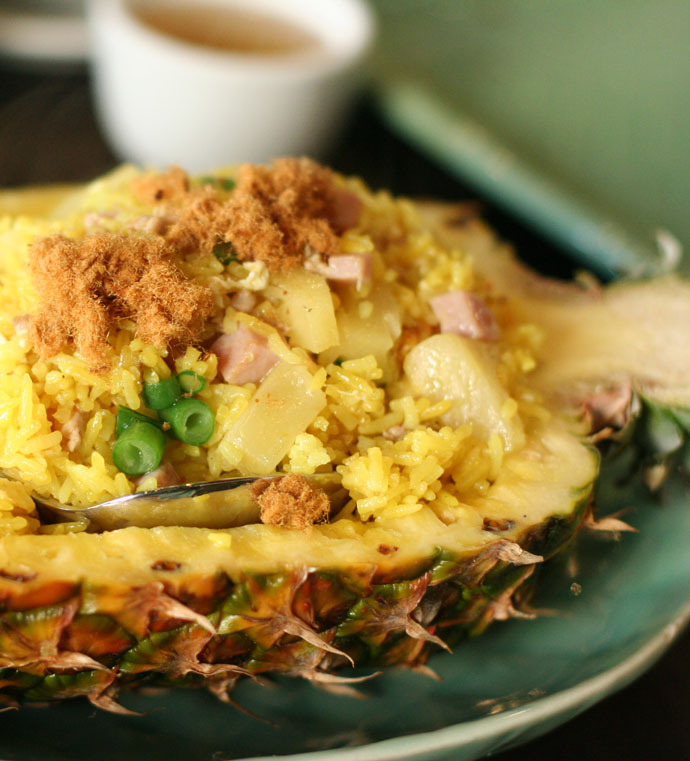 Pineapple Fried Rice with Ham and Chicken ($12.95)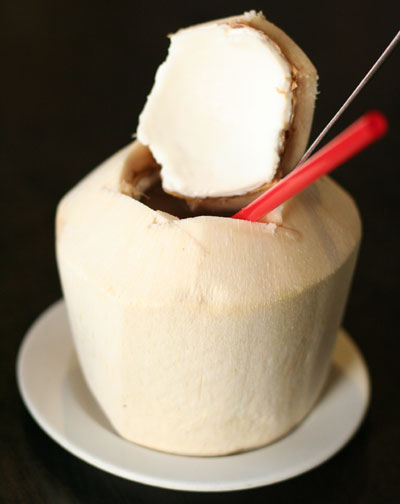 Coconut Juice – served in a real coconut!