Vana Vietnamese Cuisine is a fast food vendor at the Tinseltown mall (view map, address: 88 W Pender, Vancouver, BC, Canada, phone: 604-806-0799), on the level below the movie theatres (which, incidentally have discounted movies on Tuesdays, for $8.75 a ticket). 
The food court is cash only, but some great deals can be had here, including the Vietnamese crepes with salad (pictured below, around $5.50). There is also an excellent Korean/Chinese fusion full-service sit-down restaurant in the mall called Wild Ginger (click here for review).
For more info on the mall's location and food court, please visit my previous review (click here). It's located really close to GM Place Stadium, the Stadium skytrain station, and BC Place Stadium downtown, on the border between the main downtown area and Chinatown / downtown east side.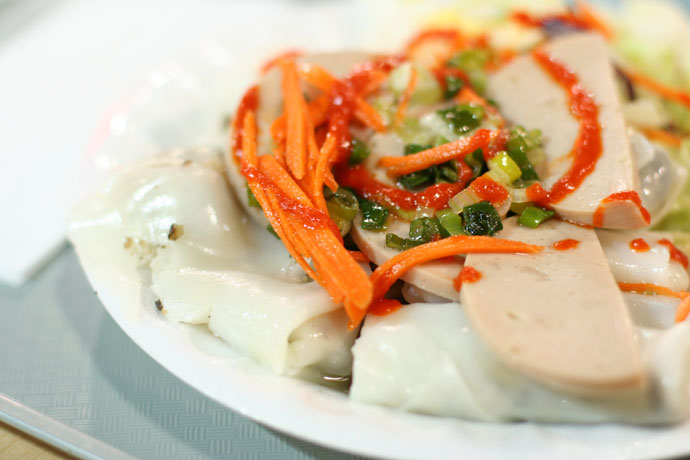 Vietnamese crepes with hot sauce and salad ($5.50)