Ben Z Noodle House (map, 536 Seymour St, Vancouver, BC, Canada, phone: 604-688-8385) offers tasty Vietnamese cuisine such as Pho noodle soup, spring rolls, salad rolls, curry, and meat skewers. It's located in downtown Vancouver within walking distance of Canada Place, the Pan Pacific Hotel, and Vancouver 's cruise ship terminal. It's also close to the Granville Street Skytrain station and the Four Seasons Hotel. The restaurant's menu has lots of pictures, making ordering easy even for those who are not so familiar with Vietnamese cuisine. The atmosphere is casual and the service is quite efficient. Prices are reasonable with most dishes under $10.
See Part 1 for more photos and info.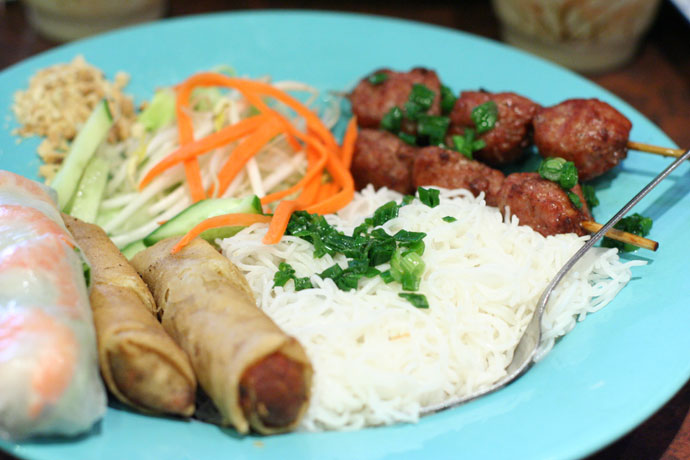 Combo A (around $9.95) – Vietnamese Spring Rolls and Salad Roll, Vermicelli noodles, and Vietnamese BBQ meat balls.
9,714 views - Posted Friday, April 11th, 2008