Green Lettuce Restaurant (112- 6350 120th Street, Surrey, BC, Canada, phone 604-572-8677, at 120th Street and 64th Ave) is a Chinese – Indian fusion restaurant with a truly unique approach to the combination of these two cuisines, as reflected in the extensive menu full of remarkable and delicious dishes.
A reviewer on DineHere.ca writes (click here for review link):
First off this is the best Chinese/Indian restaurant out there. The food is amazing and always good! Being Indian, I love the authentic Indian taste with the Chinese twist. The menu is huge, and everything is worth a shot.
As an appetizer, we tried the Deep Fried Mini Buns (pictured below, $1.95). We also enjoyed the Green Lettuce Masala Wrap, which is like Chinese lettuce wrap with Indian spices, served with chutney sauce (also pictured below, $13.95). Other dishes we liked were the Hot and Spicy Squid (shown below, $14.50) and the Chinese stir fry vegetables (pictured below, $10.50). This restaurant is one of my all time favorite restaurants, mostly because of the unique and tasty way the dishes are spiced.
The restaurant is also very popular for take-out orders for those lucky enough to live in the North Delta/ Surrey area.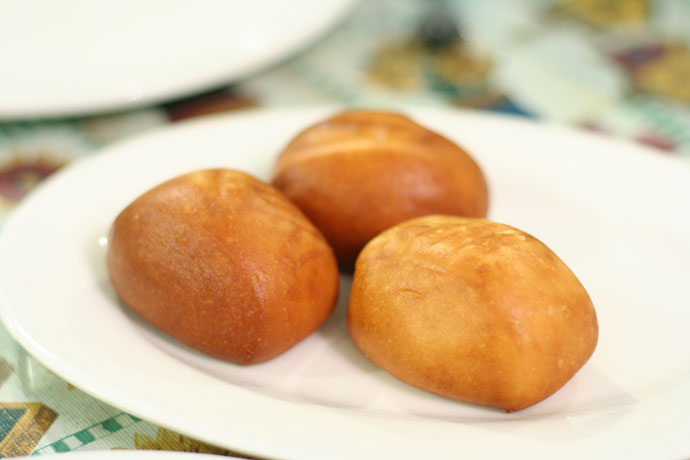 Deep fried mini buns ($1.95)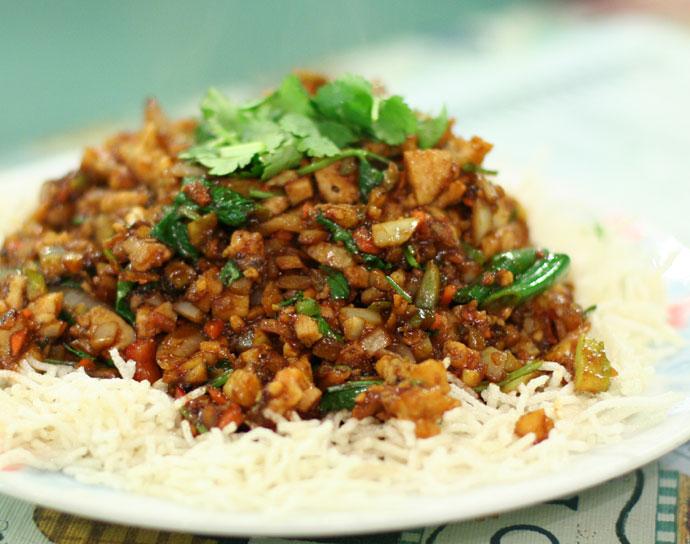 Masala Lettuce Wrap ($13.95) – also includes a head of lettuce.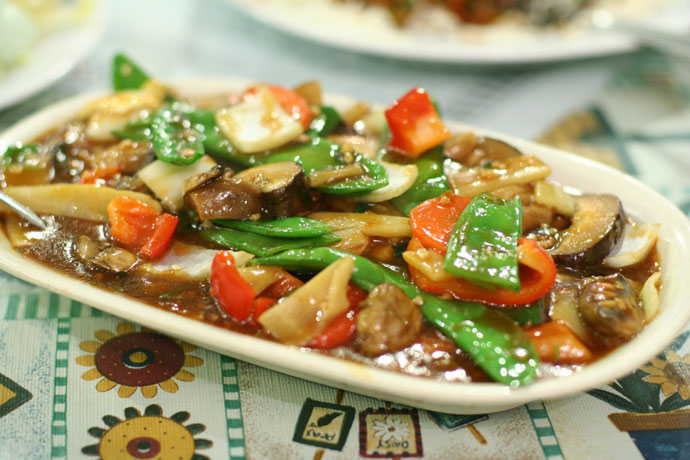 Chinese stir fried vegetables ($10.50)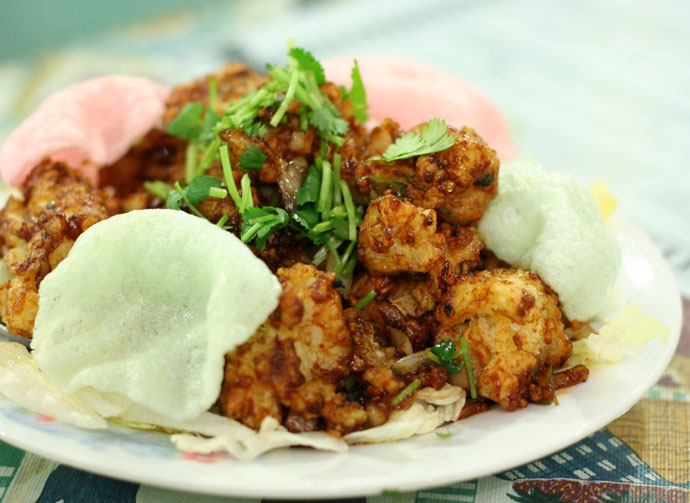 Hot and spicy squid ($14.50)
28,572 views - Posted Sunday, January 27th, 2008