Tugboat Annie's Pub is located on the Fraser River in Richmond, near the Alex Fraser Bridge. It serves casual pub-style food. It's nice to go for a walk along the river after eating.
Tugboat Annie's Pub
6911 Graybar Road, Richmond, B.C. Canada.
604.270.0364
Web Site: http://www.shelterislandmarina.com/tugboatanniespub.html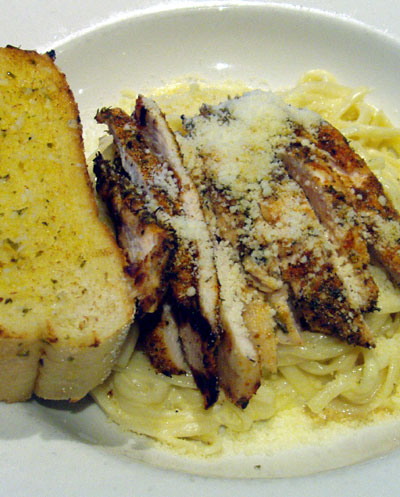 Chicken fettucini with garlic bread, topped with parmesan cheese.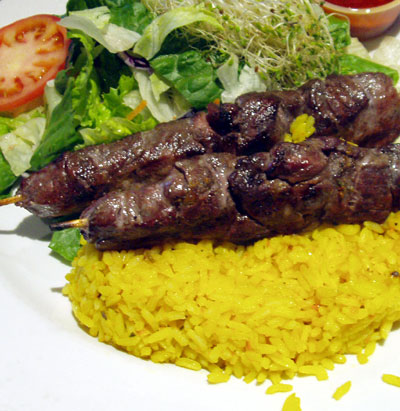 Beef skewers and rice.
20,060 views - Posted Saturday, December 23rd, 2006