The Scotiabank Theatre in Vancouver (map, 900 Burrard St., Vancouver, BC, Canada, phone 604-630-1407) is a large movie theatre located in downtown Vancouver at the corner of Burrard and Smithe. Formerly named the Paramount, this movie theater has 9 screens and shows all the latest new releases. Inside the Scotia Theatre you'll find stylish, modern decor, big screens with comfortable reclining seats, and several fast food restaurants including Taco Bell, Burger King, and KFC.
View the theatre's website for the latest showtimes. Below are some photos of the Scotia Theater taken from Vancouver's Burrard Street (which is accessible by the Burrard Skytrain station (subway).
If you're actually looking for a Scotiabank Banking Branch with ATM, there is a full service branch just up the street at the corner of Burrard and Nelson (map).
Another movie theatre in the downtown area is Tinseltown Theatres, which is in the International Village Mall at 88 W Pender, across from the Stadium Skytrain station.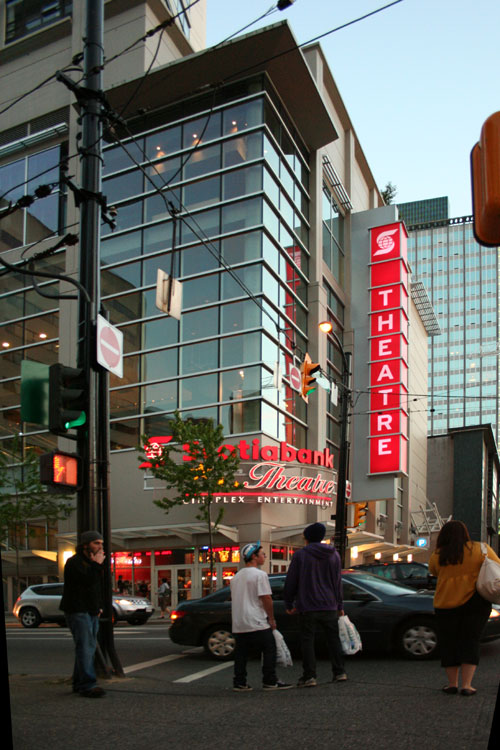 (above) Scotiabank Theater in Vancouver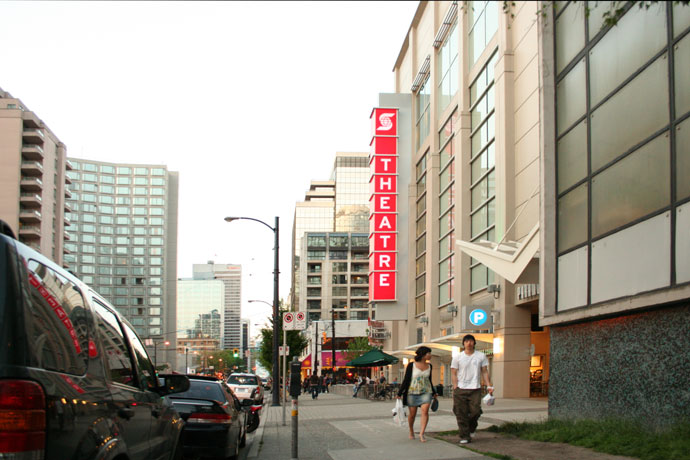 (above) Scotia Bank Theatre in downtown Vancouver
79,439 views - Posted Tuesday, May 27th, 2008