Prima Taste Restaurant (570 Robson St. Vancouver, BC, Canada, phone: 604-685-7881) serves authentic Singaporean cuisine in a modern, stylish Robson street location, just east of the Future Shop on Granville and Robson. I enjoyed the Seafood Platter ($17.95, pictured below) which included a wonderful selection of seafood including prawns and squid, as well as spring rolls, rice, a tasty Singaporean condiment served cold (that I think was made of chilis), and a garnish of carrot.
A reviewer on Dinehere.ca writes (click here for review link):
I had lived in Singapore for 30 years before transplanting myself to Vancouver. For years I craved the savoury and south-east Asian flavors that uniquely belonged to Singapore, because of its modernity and ability to fuse cosmopolitan flavors. Anyway, I got really excited when I heard that this new restaurant opened. I had been disappointed many times by establishments flaunting the "Singapore" brand of food […] TEARS ROLLED DOWN MY CHEEKS and dripped into my soup as the first spoonful of Hainanese Chicken Rice entered my mouth…My only complaint is that the condiments of chilli, dark soy and ginger were too little.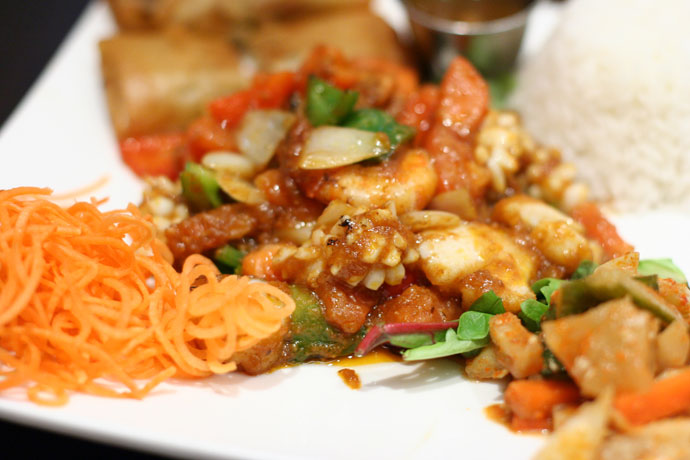 Singaporean Seafood Platter ($17.95)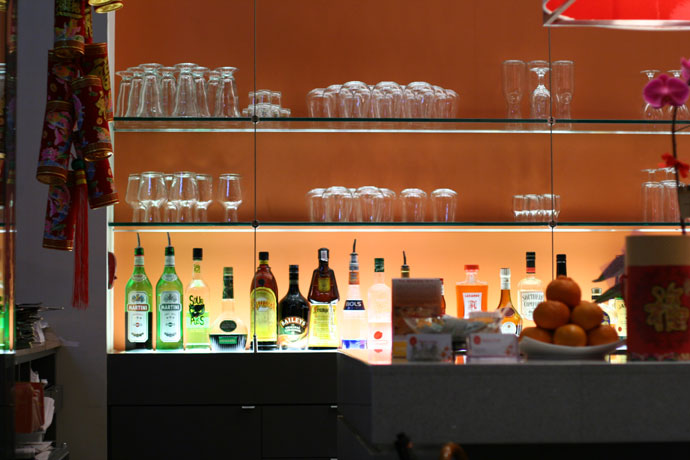 Prima Taste interior – the decor is sleek and modern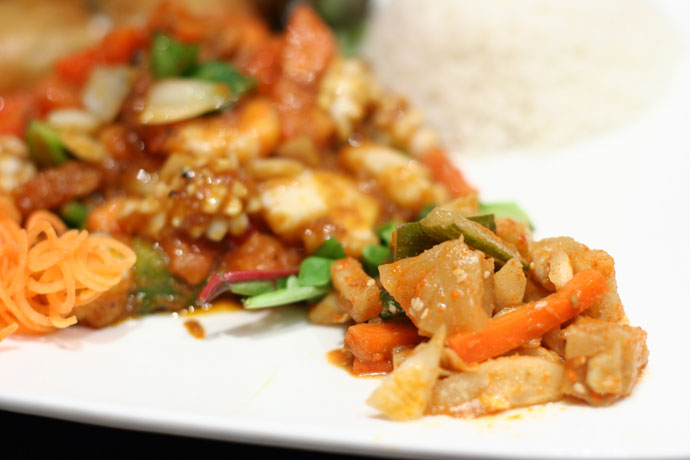 Another closeup of the Seafood Platter ($17.95)