Cardero's Restaurant (web site, 1583 Coal Harbour Quay, Vancouver, BC, Canada, phone: 604-669-7666) is an upscale destination for seafood, steaks, wok dishes, and pizza. It's a generously sized restaurant that sits out on a pier in the Coal Harbour marina, with great waterfront and dock-side views. This is an impressive place to entertain visitors to Vancouver, have a fancy business lunch, or even enjoy a romantic dinner with live music later in the evening.
Cardero's restaurant is about a 10-15 minute walk along the Coal Harbor waterfront from the Vancouver Convention Center downtown (Canada Place) as well as the downtown business district. It's also really close to the Westin Bayshore Hotel.
Pictured below are the Fishermen's Platter (2 fresh oysters, 2 jumbo prawns, 2 slices albacore tuna, 2 slices seared rare ahi tuna, and seaweed salad for $18.95), and the 10oz New York Steak (grilled, seasoned, with pink peppercorn sauce $28.95) to which I added a 1/2 dozen bistro prawns for $5.95.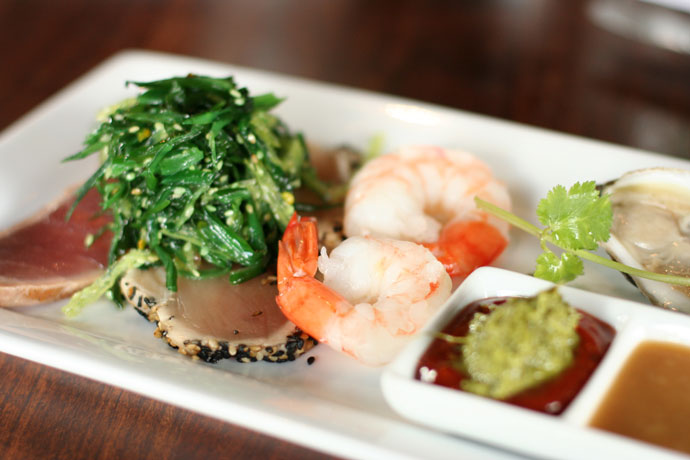 Fishermen's Platter (prawns, albacore tuna, ahi tuna, seaweed salad, and oyster), $18.95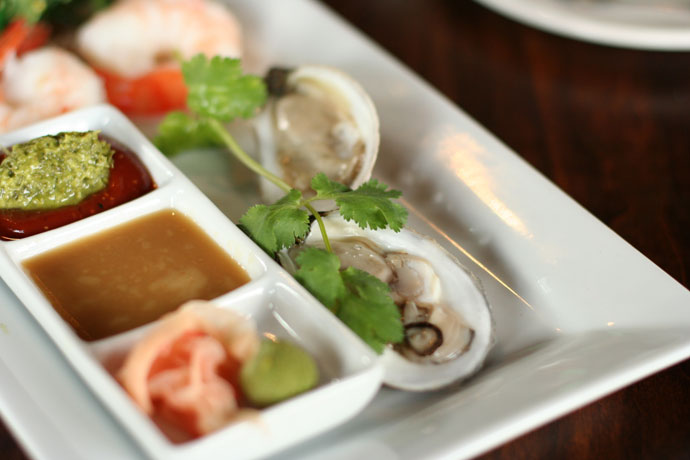 Another view of the same Fishermen's Platter (Raw Oysters, and various sauces and garnishes such as dijon mustard, wasabi, and pickled ginger)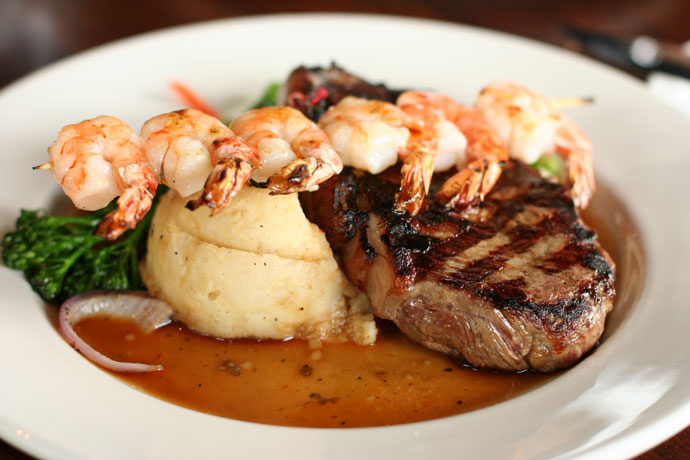 10oz New York Steak with Bistro Prawns ($28.95 plus $5.95 extra for the prawns)