Samurai Sushi Japanese Restaurant (web site, map, 1108 Davie Street, Vancouver, BC, Canada, phone: 604-609-0078) is a good choice for decent quality, affordable sushi in the downtown West End neighborhood. The restaurant is fairly small and does not take reservations, so if you go during peak times you might have to wait a few minutes to get a table. But a policy of no reservations seems to be the norm for some of the more popular and reasonably priced restaurants in the area, such as the Greek restaurant Stepho's, just a few doors down Davie. Pictured below are some of the items we ate, including the Tuna and Salmon sashimi ($9.95), the Toro Sashimi ($10.50), half order of House Roll sushi ($5.25), chopped scallop roll ($3.90), and some nigiri sushi pieces ($0.99 cents a piece for Inari and Saba, and $1.95 per piece of Ikura salmon roe).
cvancouver writes (click here for their review):
Every sushi roll is over sized and jam packed. Party trays (from $20-$35) are enough to feed 4 average person. Compared to many eat-in restaurants, I find Sashimi to be quite the "bang for your buck."
For more photos please view Part 3, Part 2, or Part 1.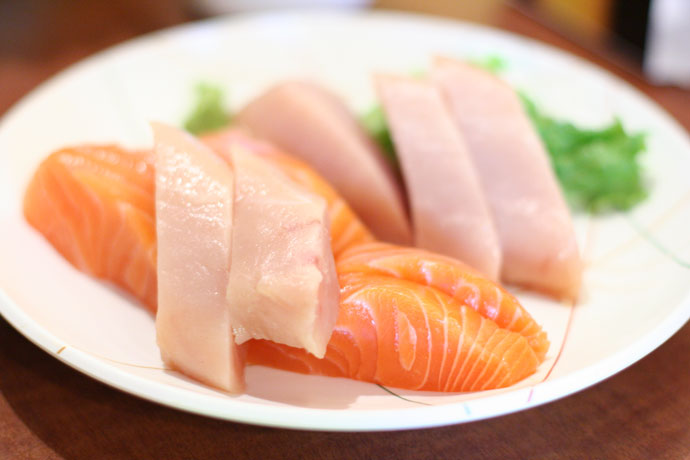 (above) Tuna and salmon sashimi at Samurai Sushi in Vancouver, $9.95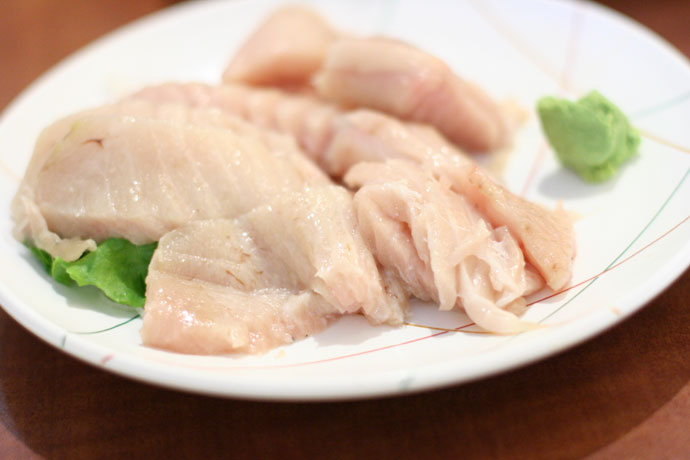 (above) Toro Sashimi, full order, $10.50, from Samurai Japanese Restaurant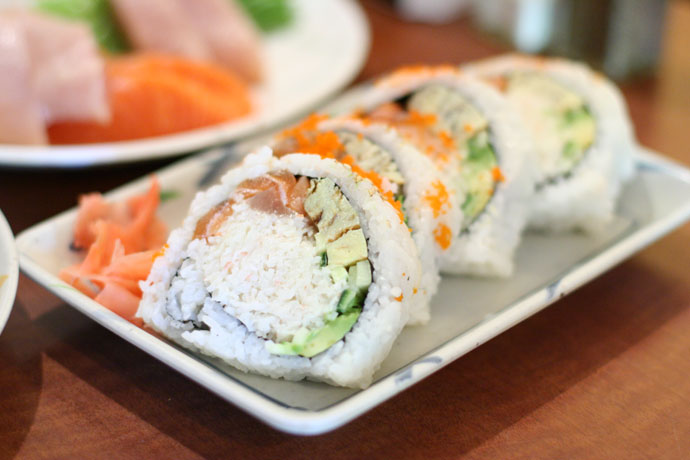 (above) Half order of House Roll Sushi ($5.25) from Samurai Sushi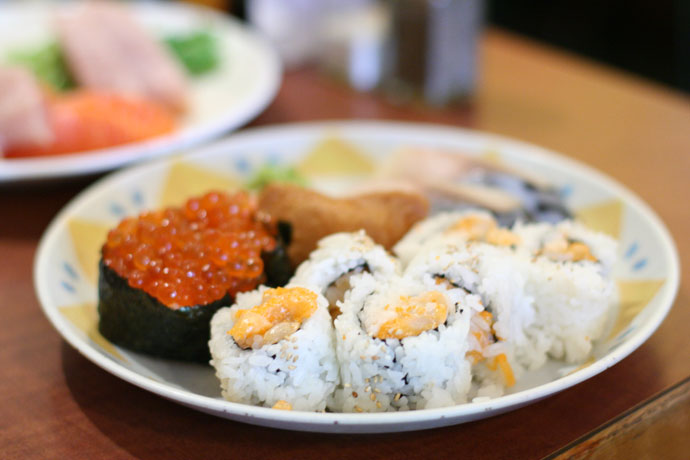 (above) Ikura sushi ($1.95 each) and chopped scallop roll ($3.90)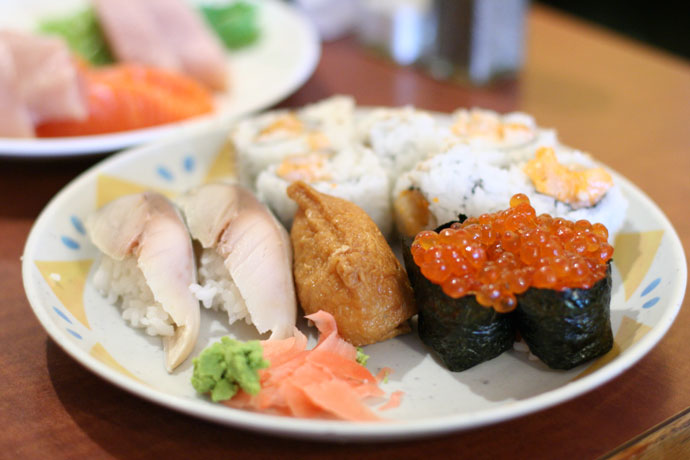 (above) Saba nigiri sushi (Mackerel, $0.99 each), Inari sushi (sweet bean curd wrapper, $0.99) and Ikura sushi from Samurai Japanese Sushi restaurant.