I made another visit to Honjin Sushi Japanese Restaurant (menu, map, 138 Davie Street, Vancouver, BC, Canada, phone: 604-688-8808), one of my favorite places for a sushi lunch in downtown Vancouver.
Pictured below are the Ebi Sunomono Salad, Tuna and Salmon Sashimi, Pan Fried Gyoza, Sunshine Roll, and Yam Tempura.
Our total bill came out to $20 per person including tax and tip (including some items not pictured). View Part 3 for more photos and more info.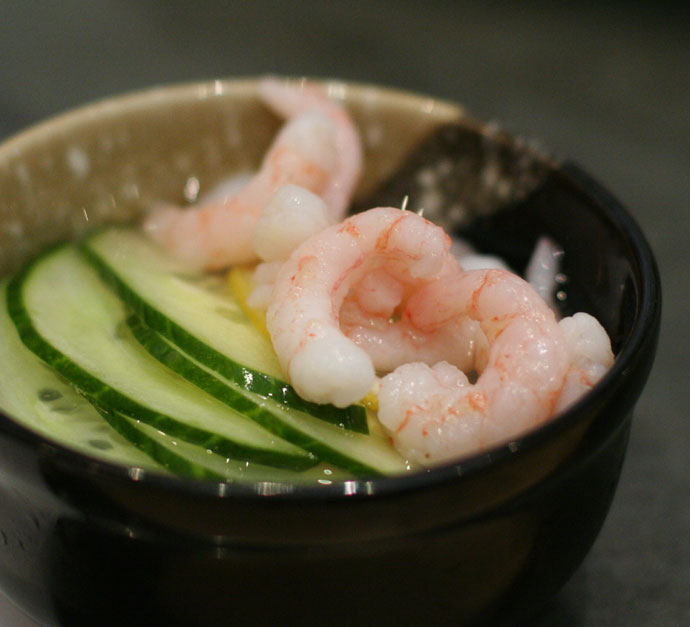 (above) Ebi sunomono salad (shrimp and cold noodles in a sweet tangy broth)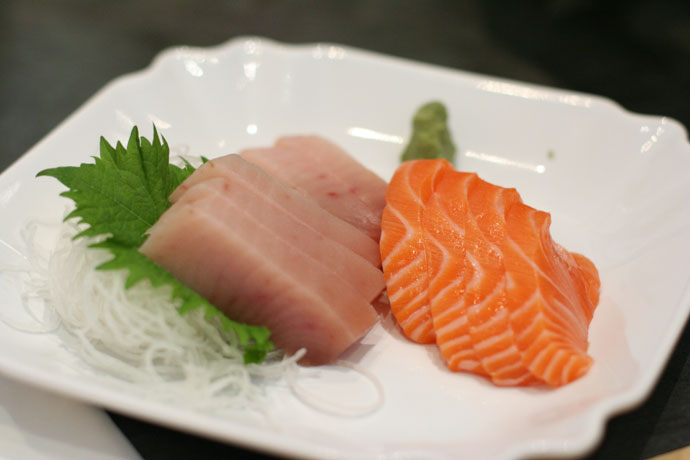 (above) Tuna and Salmon sashimi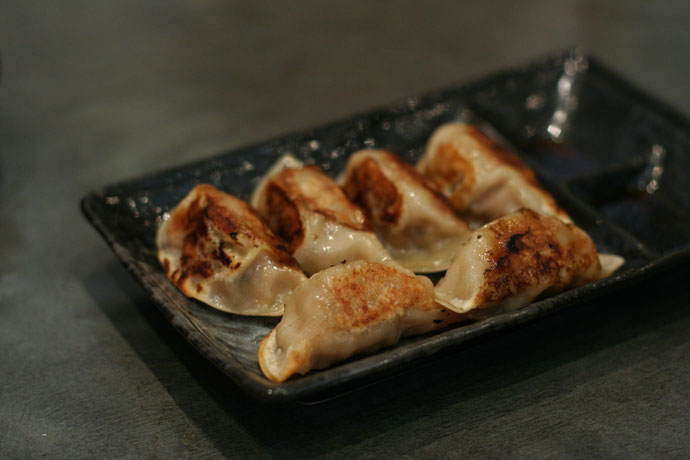 (above) Pan fried Gyoza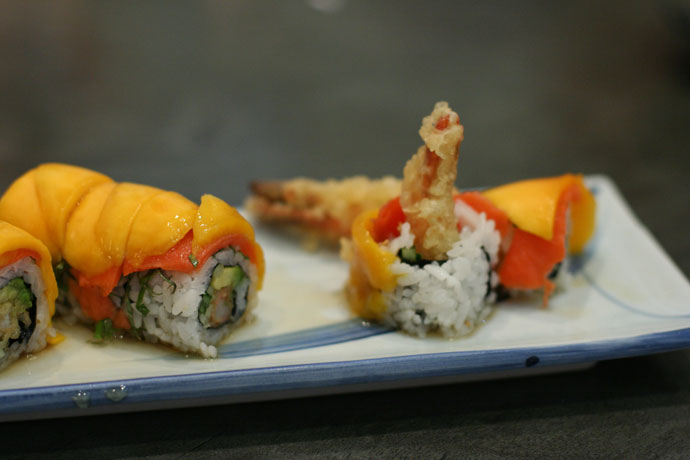 (above) Sunshine Roll sushi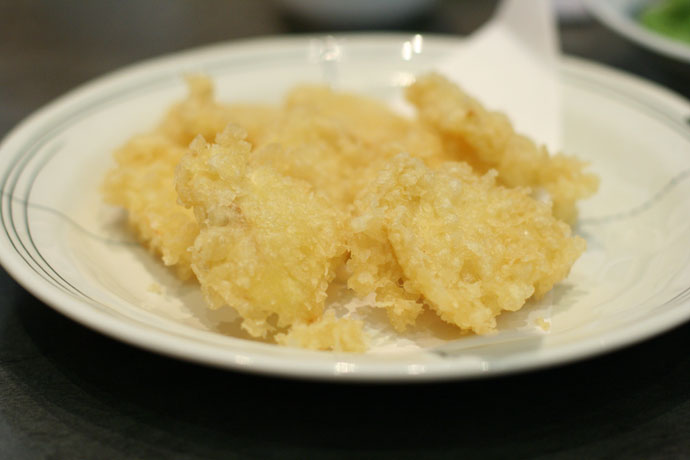 (above) Japanese Yam Tempura from Honjin Japanese Restaurant in Vancouver