Honjin Sushi Japanese Restaurant (menu, map, 138 Davie Street, Vancouver, BC, Canada, phone: 604-688-8808) is an upscale sushi restaurant in the Yaletown neighborhood of downtown Vancouver. It is one of my favorite places to go for lunch with coworkers. I enjoyed a true sushi feast (pictured below) and the total price including tax and tip came to $25 per person (for six people). After your meal, you might want to enjoy a walk along the False Creek waterfront seawall, which is just steps away. The restaurant is also very close to the Yaletown Canada Line Skytrain Station which will be operational in 2009. In the meantime it is a 5 minute taxi ride from most downtown hotels. For the printable menu, please click here, and for more photos please view Part 2.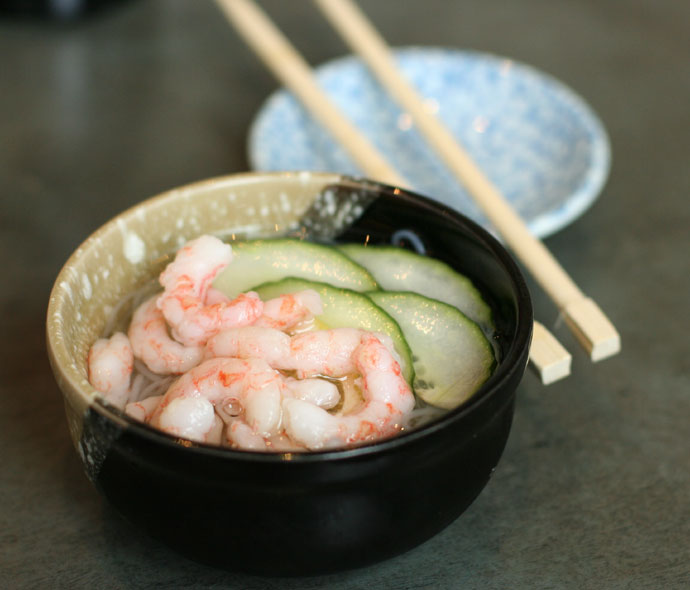 Ebi Sunomono Salad – with shrimp, $3.50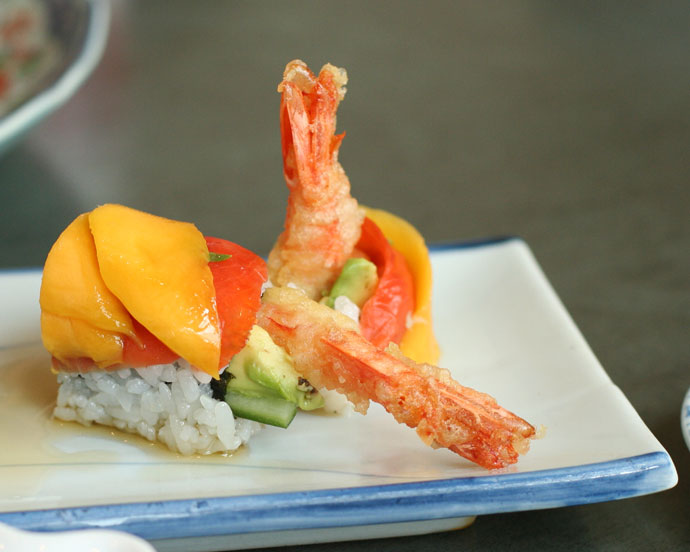 Sunshine roll with mango (other pieces not pictured, $11.95)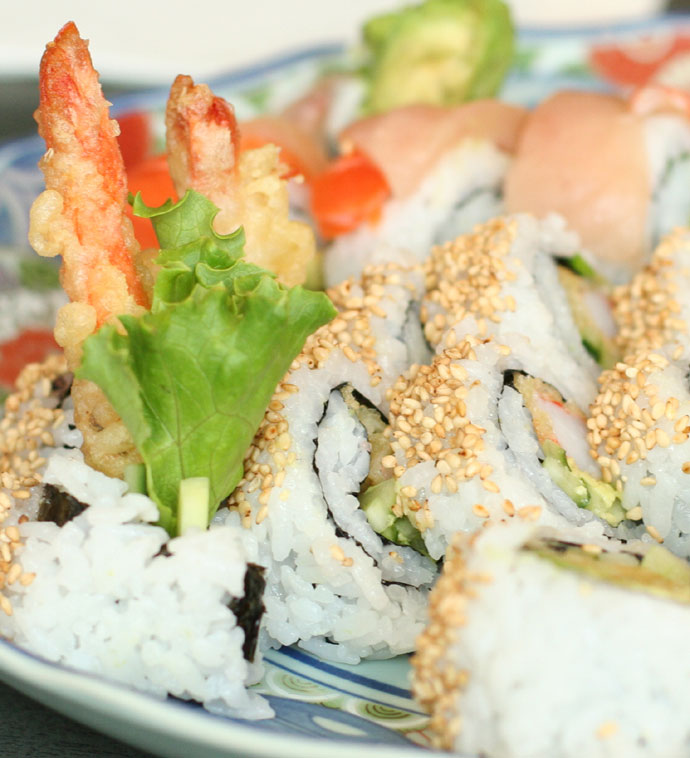 Dynamite Roll (shrimp tempura) – $4.25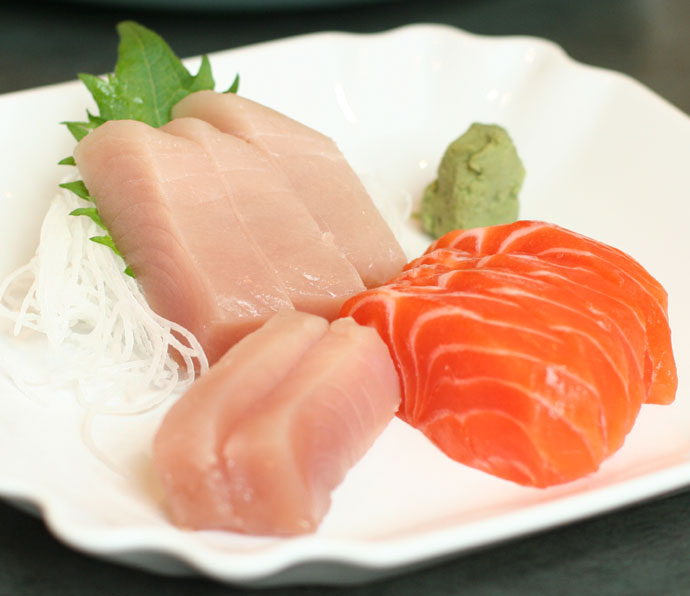 Tuna and salmon sashimi (9 pieces, $11.50)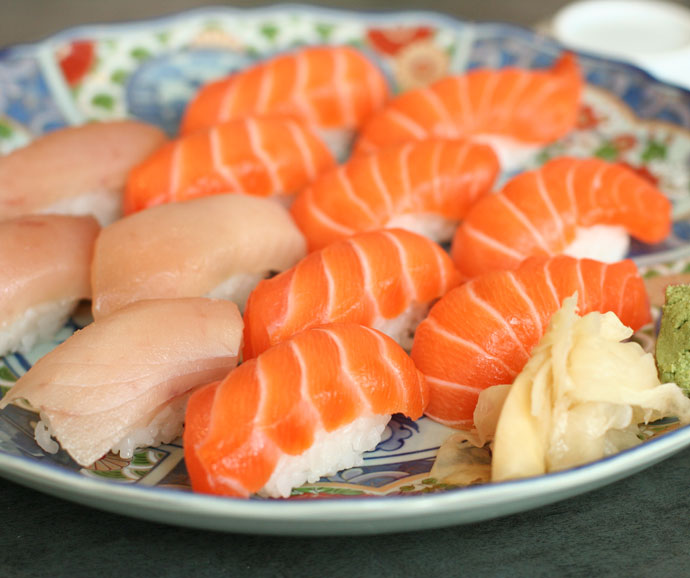 Tuna and Salmon Nigiri Sushi (Tuna: $1.50 per piece, Sockeye Salmon: $2.00 per piece)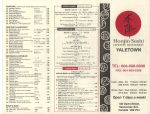 Click here for the printable menu.