Tequila Kitchen (web site, 1043 Mainland St. Vancouver, BC, Canada, phone: 604-681-2120) is a Mexican restaurant in the upscale Yaletown neighborhood of downtown Vancouver. Pictured below, from their Brunch menu, are the Huevos a la Mexicana: three scrambled eggs with tomato, onion and green chile, served with a quesadilla, beans and guacamole (for around $10). Also pictured below is the freshly made salsa and guacamole, which I must say is excellent. Visit Part 1 for more photos.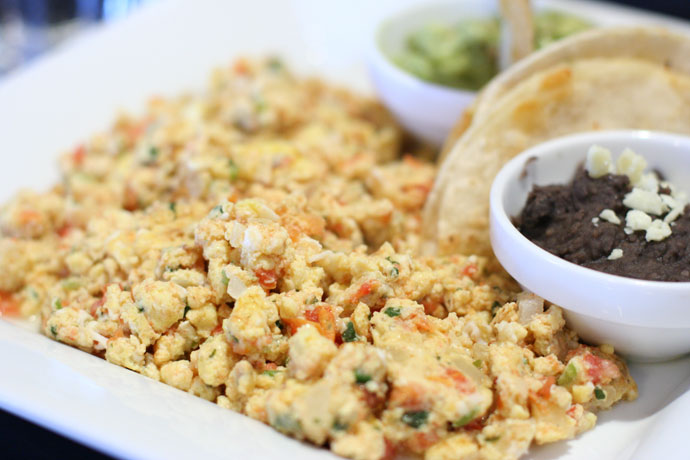 Mexican scrambled eggs (Huevos a la Mexicana)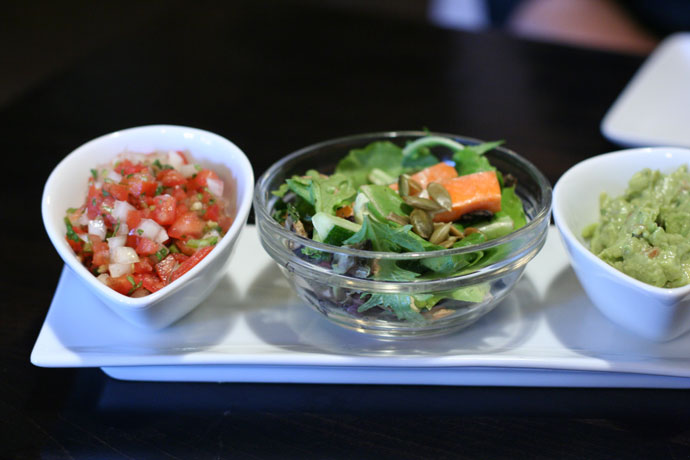 Fresh Mexican salsa and guacamole from the Mexican restaurant Tequila Kitchen in Vancouver.