Ridge Gardens Chinese Restaurant (map, visitor reviews, 3113 Arbutus Street, Vancouver, BC, Canada, phone: 604-736-7006, fax: 604-736-5231) offers above-par Chinese food in the affluent Arbutus Ridge neighborhood of Vancouver, which is close to Kitsilano to the north and Kerrisdale to the south. It's in the same strip mall as the Ridge Theatre.
My family always chooses to dine at Ridge Garden for big get-togethers, where we order off the banquet menu and share many dishes.
Prices are reasonable: for a huge meal including soup, crab, and at least one dish per person, the total cost came out to around $20 each including tax. There were enough leftovers for a couple more meals at home too! The Ridge Garden restaurant also offers Chinese food delivery to the nearby Vancouver vicinity, as well as take-out.
Pictured below are the Hot and Spicy Crab (market price), the hot pot with chicken and black fungus (very tasty, believe me!), and the house soup (flavorful and savory). Ample free parking is available in the lot just north of the restaurant on Arbutus street, and the restaurant is also accessible by bus (view easy transit directions to the restaurant).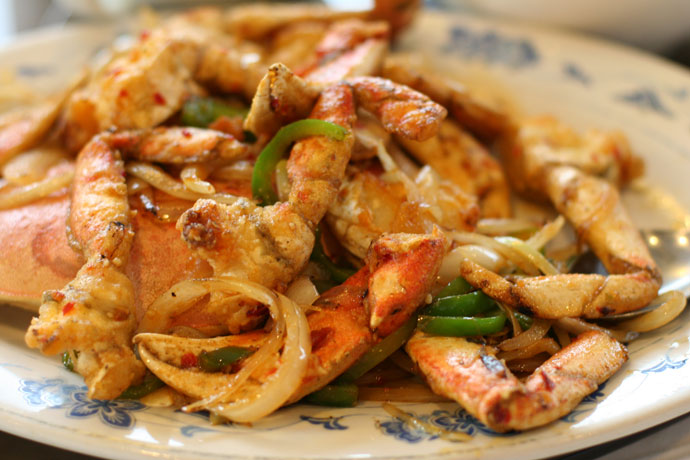 Hot and spicy crab, prepared Chinese style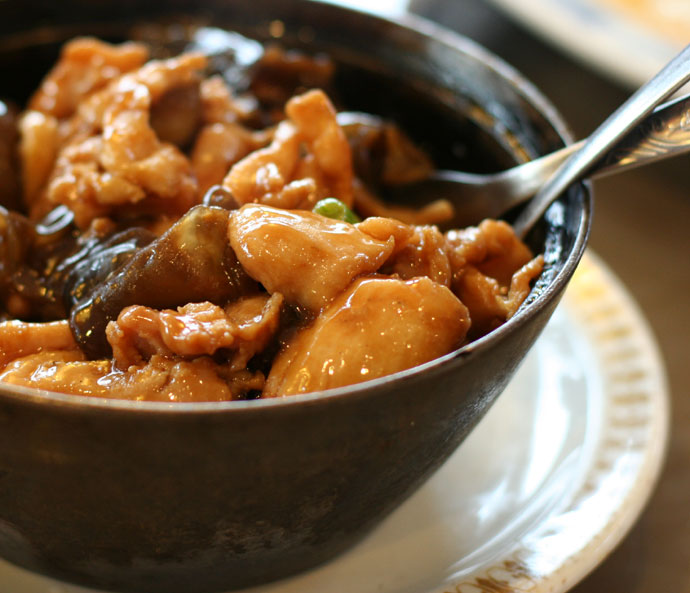 Chicken and black fungus Chinese hot pot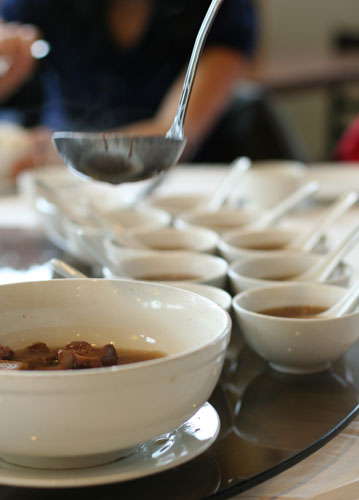 Chinese soup (very flavorful)