Marmalade Kitchen and Bar (web site, #3 – 1010 Beach Ave, Vancouver, BC, Canada, phone: 604-689-7800) is a London-inspired casual waterfront restaurant with a great patio, overlooking one of the marinas at Vancouver's False Creek. It's located just east of the Burrard Street bridge, on the north side of False Creek downtown. You'll find it in front of the Chilli House Thai Restaurant at the bottom of Hornby Street. Google Maps (click here for map) incorrectly places their address on the west side of the Burrard Bridge, when in fact it is just to the east.
Marmalade is a great place to go for cocktails or dinner, and the restaurant is also open for lunch, weekday breakfast, and weekend brunch. Visit their web site for their current menu and specials.
Enjoy dishes that bring out the best of London-style cuisine, such as the Chelsea Flair (sauteed wild sockeye salmon with red onion marmalade, served on a bed of sauteed potatoes, $17.95) or the Knightsbridge Chic (half garlic herb-roasted game hen served with tomato ragout and saffron rice, $16.95). Or if you're looking for something a little more traditional, there's always the comforting and satisfying Shepherd's Pie ($12.50, served with mixed greens) which is a rich stew served with mashed potatoes, vegetables and a tasty gravy. Pictured below are some of the chef's creations.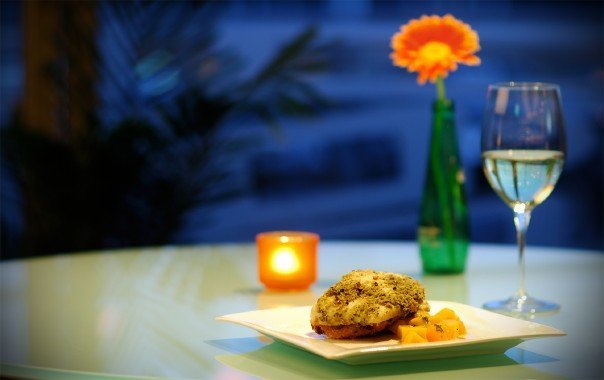 Mushroom at Marmalade Kitchen and Bar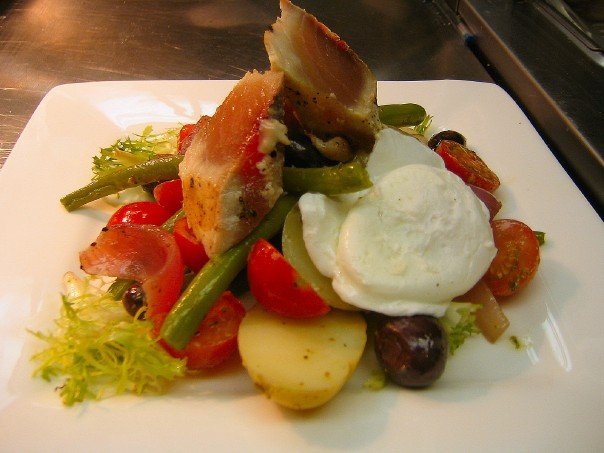 Tuna at Marmalade Kitchen and Bar (photos courtesy of the restaurant)
13,585 views - Posted Thursday, May 8th, 2008