Prima Taste Restaurant (map, web site, 570 Robson Street, Vancouver, BC, Canada, phone: 604-685-7881) serves authentic, modern Singaporean cuisine in an upscale and casual atmosphere. My friend who is from Malaysia says that Prima Taste is his favorite restaurant in the downtown area, and after visiting on two occasions and falling in love with the flavors, I can really understand why. What's more, prices are quite reasonable: the main courses are in the $9 to $12 range at lunch time, and a tad more for dinner time.
Pictured below is a delicious chicken dish (of which I forgot the name, priced around $11 and  included soup and rice). Also shown below is the Laksa Prawns dish ($9.50). The Laksa Prawns featured some succulent cooked prawns served with inari bean curd, fish cakes, and noodles in a rich broth made with coconut milk(?) and some hot spices. This was a real treat and I finished every last drop!
For some more info and photos, please view Part 1.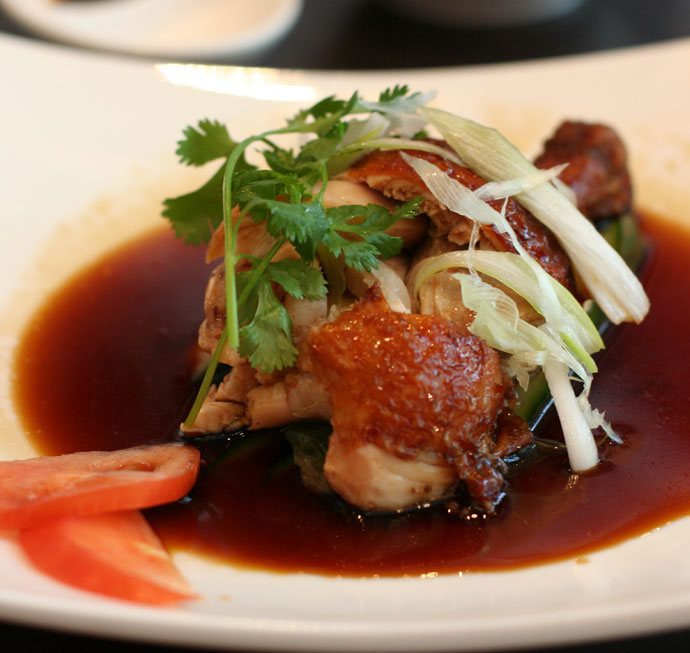 (above) Singaporean Chicken dish, also served with rice and soup.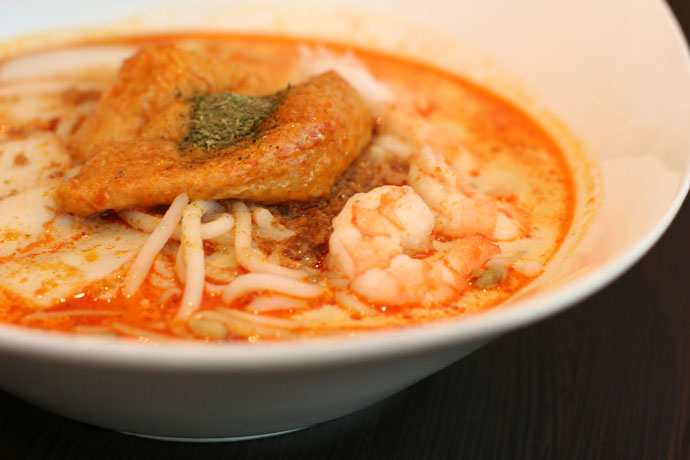 (above) a Singaporean dish, the Laksa Prawns ($9.50)
9,658 views - Posted Saturday, June 28th, 2008